---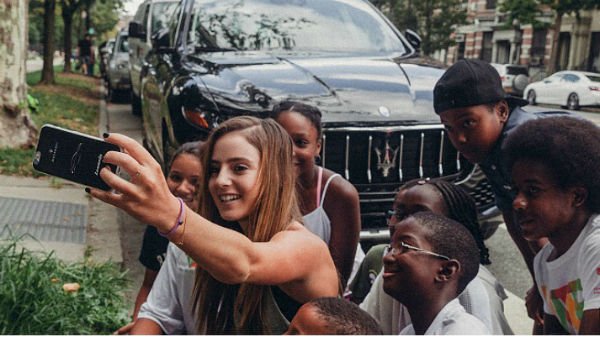 Tennis Life reports that American CiCi Bellis made a surprise appearance Friday to meet some young tennis players at the Harlem Junior Tennis & Education Program.
Harlem Week's Harlem Day Schedule Today In Harlem Join Harlem Day, August 17th, 2015, and get started by checking out the schedule below as part of …Aug 17 2015harlemworldmag.com
The organization was having a barbecue on the last day of its summer tennis camp.
The "special celebration was made possible by Maserati, the Italian luxury vehicle manufacturer," said the press release.
Harlem's NBPC Gives Grant To 'Althea' Documentary (updated) The Harlem-based National Black Programming Consortium (NBPC) has made a grant in support of Alt…Aug 21 2015harlemworldmag.com
"It's been a great experience partnering with Maserati to bring so much excitement to the kids in the program and I hope they will be inspired to keep working on their tennis game," said Bellis, who is 18.
Related Articles
---