---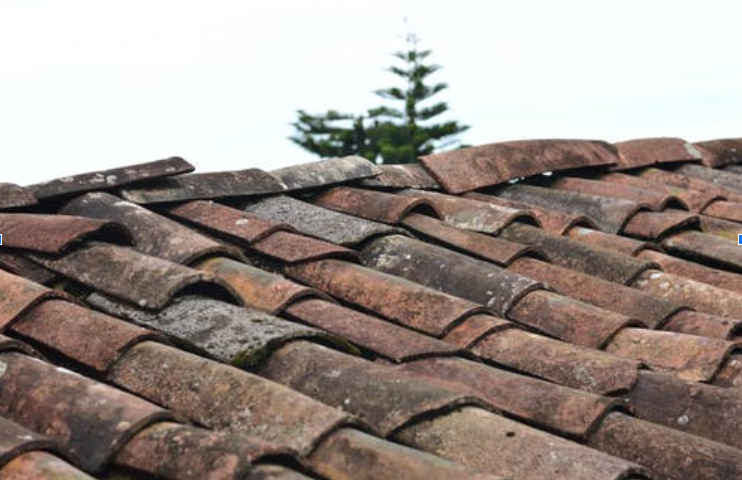 People don't often think in these terms, but the roof is the quintessential aspect of a shelter. 
Of course, many aspects of the home are absolutely necessary. Yet, the roof holds a special place. It is the defining characteristic of a home. Just imagine walls, furnishings, decorations, and everything needed to make a comfortable home. Only there's one catch – no roof!
Consequences Of Poor Roof Maintenance
Roof maintenance is an essential and often overlooked aspect of home maintenance. The effects of poor roof maintenance can be disastrous. Preventative home care is the route to go and can save you loads of money. Obviously, we need to prevent major leaks, but even minor leaks can be costly problems leading to tens-of-thousands of dollars in repairs and replaced assets. That's if those things CAN be replaced, like grandma's wedding dress. How will you explain that one to mom?
For more insight into the issues that result from poor roof maintenance, you can check out sites like https://homeguides.sfgate.com/dangers-leaky-roof-89489.html.
But don't stress – you might just need some roof repair. And look on the bright side, even if you need to replace your roof it's a good opportunity to change the look or increase the value of your home with some new shingles. You can check out some of your options here at https://www.bobvila.com/articles/types-of-shingles/. This resource will also help you to determine the kind of shingles you have currently and what kind of lifespan you should expect.
Home Examinations: How To Get Started
First off, there are two kinds of inspections you should be prepared to do. Interior and Exterior inspections. Exterior inspections are an obvious choice but can be dangerous and complicated. That's why the guys over at  T. Simpson Roofing would recommend that you do an interior inspection first. That's because you can do it safely by yourself and it's effective. You want to catch it before leaks occur. Interior inspection is a surefire way to see if you have actual leaks yet.
An interior inspection means looking at trouble areas inside your house. Specifically, the attic. So it's time to crawl up there and have a look around for water damage. Attic inspection is safe and relatively easy. Though you might want to wear a mask to avoid inhaling dust particles from your recycled newspaper or fiberglass insulation. Just be careful that you don't fall through the ceiling and onto your sofa!
The next kind of inspection is the exterior kind. For the most part, this kind of inspection means getting out the old ladder and climbing on top of the house for an inspection of the roof itself. Though there are other useful exterior inspections that allow you to keep your feet on the ground. 
All of these telltale signs of roof damage will be covered in the next section so you can do a good job when you actually start your inspection.
The Definitive List: Telltale Signs Of Roof Damage
Interior inspection is pretty straightforward and easy.
Check the attic

for water damage. Look for water staining on the ceiling of the roof.

Check for water damage around vents and attic fans.

Check insulation for inconsistent look and texture. This can mean previous water damage that you may not see if it was

dripping

without running down the a-frame of your roof.

Look for sagging. Sagging is always a bad sign, but it

can be caught

much earlier from the interior than from an exterior inspection.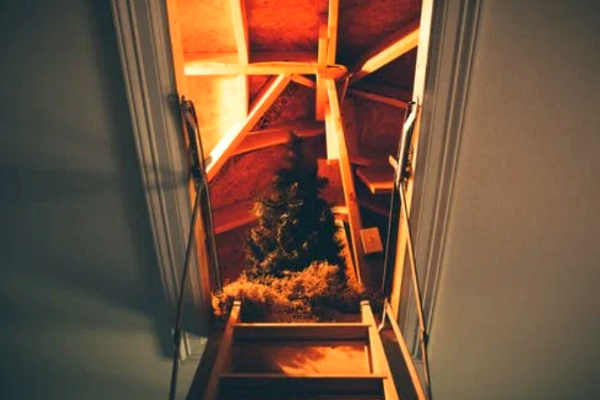 The exterior inspection is an essential way to find roof damage. If you find no interior damage, it's time to check the exterior to keep it that way.
Shingle inspection. Directly

examine your shingles

. Are they in good condition? You're looking for a variety of problems on your shingles such as curled edges, cracks or broken pieces, loss of granules, obvious missing pieces, or tears.

Vegetation growth sometimes happens on roofs or gutters. In all cases, this means water is being retained and roots are

worming their way into your roof

. 

Check the flashing around roof objects that penetrate from the interior. Old flashing was made of tar, newer and more effective flashing is made from metal. It might be

time to upgrade

.

Look for sagging of the roof itself. If you have sagging, it means the plywood base under the shingles is severely damaged.

Shingle granules

in the gutter or on the ground near your rain downspouts.
Minor or even invisible leaks(running down the inside of an interior wall) can damage sheetrock, cause dangerous black mold, or cause electrical fires.
At the end of the day, it's important to keep your roof well-maintained for the health of you and your family. And that means meticulous inspection by either you or a professional.
Make sure you add regular roof inspection to your home maintenance list.
---