---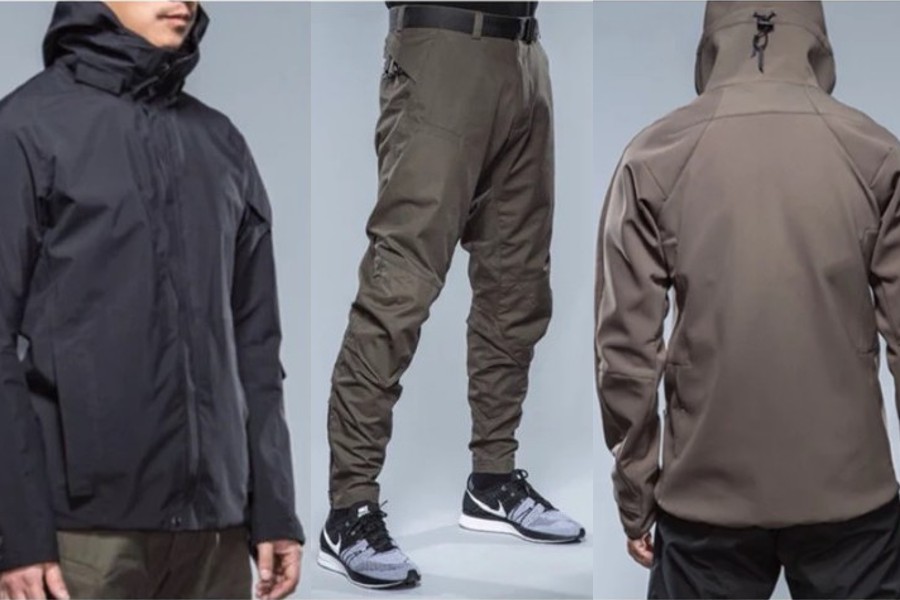 Techwear has grown in popularity over the past few years, and it's easy to see why.
It combines the latest tech advancements with stylish, functional, fashionable designs, empowering people to make bold statements while staying comfortable and protected from the elements. With various choices ranging from performance materials to urban styles, there is something for everyone looking to upgrade their wardrobe. This blog post will explain the main catogeries of this clothing trend to incorporate them into your style, and more! So let's jump right in!
Techwear has three main categories: performance, urban, and eco-friendly.
Performance Techwear
Performance techwear is a type of apparel worn for activities that require a great deal of movement, such as running, hiking, and climbing. It typically features lightweight and breathable fabrics, with many garments also possessing water-resistant and/or windproof properties.
High-end performance techwear often employs advanced fabrics like merino wool, synthetic fibres like polyester, and technical features like moisture-wicking and reflective materials. This type of clothing is designed to keep the wearer comfortable in any activity by providing maximum mobility while protecting against weather elements such as rain or high winds.
Urban Techwear
Urban techwear is a subset of techwear that focuses on bridging the gap between fashion and function. It is characterized by stylish and practical garments, often made from breathable, waterproof, and quick-drying fabrics. Examples of urban techwear garments include lightweight hoodies, windbreakers, running jackets, cycling shorts, and technical underwear. These items protect from the elements while allowing wearers to look their best.
Urban techwear also typically features details such as reflective strips or logos for improved visibility in low-light settings. In addition, many urban techwear brands strive to create pieces that can be dressed up or down depending on the occasion – making them perfect for everyday wear in any situation.
Eco-friendly Techwear
Eco-friendly techwear is a niche category of apparel that combines the latest technical fabrics and materials with sustainable production practices. It is designed to protect wearers from environmental conditions while being mindful of their impact. This type of clothing is stylish and functional and increasingly popular among outdoor activity enthusiasts.
Many eco-friendly techwear brands use recycled or organic materials such as hemp, bamboo, and environmentally friendly synthetic fabrics to craft durable yet breathable items. Companies also invest in reducing the energy required for manufacturing processes by relying on renewable energy sources like solar power. Many brands have also committed to using fair wages, low-toxicity dyes, and other ethical production practices.
Conclusion
No matter what category you choose when shopping for techwear pieces, a key factor to consider is comfortability – make sure your clothes fit well and don't restrict your movements. Look out for features like zippers instead of buttons that make it easier to get dressed quickly; inner pockets or drawstrings that help keep items secure; adjustable waistbands or hems that allow you to customize the fit; and water-resistant fabric treatments that will keep you dry during outdoor activities. With these tips in mind, you'll be ready to confidently embrace techwear fashion!
---