---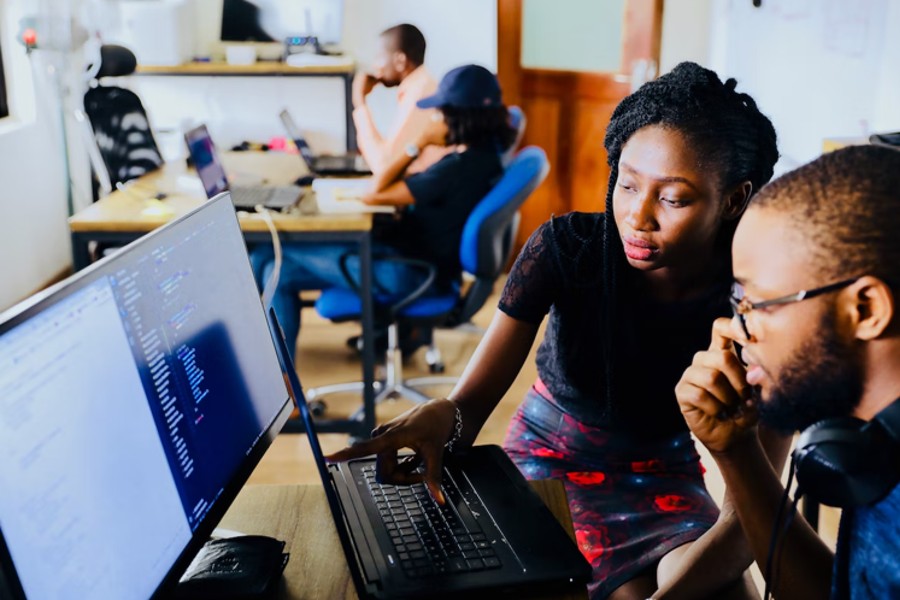 In today's competitive market, it is becoming increasingly crucial for businesses to have an agile and effective team that can collaborate effectively. Adopting Team Engagement Software such as Bites Learning is an excellent way of achieving this. This software helps teams become more productive by providing transparent communication channels, better collaboration opportunities, and an organized learning platform. This blog post will review the benefits of using Bites Learning as your go-to Team Engagement Software solution and why you should choose it over other options.
Bites Learning – what it is and how it can help businesses:
Bites Learning is a team engagement software that helps business teams stay connected, engaged, and productive. With advanced features like bite-sized onboarding, curation of relevant content, individualized learning programs, task management capabilities, and more, Bites Learning provides a comprehensive suite of tools designed to keep team members updated with the latest information and advances. It also makes it easy to create collaborative workspaces, monitor progress and provide feedback on assignments. No matter how many team members you have or what type of technology they use in their day-to-day operations, Bites Learning ensures everyone is on the same page and contributing their best work.
The key features of Bites Learning – how it works and which features help with team engagement:
Bites Learning is a comprehensive team engagement software created to drive employee engagement and manage effectively. It enables organizations to produce custom learning experiences while maximizing employee retention and improving their team's performance. Bites employee engagement software offers five key features designed to help foster collaboration and trust and make team communication efficient. Bites help synchronous training by allowing video instruction in different languages and alleviating the effort to book trainers. Its asynchronous training feature will enable learners to take courses at their own pace. Furthermore, Bites Learning also allows companies to track and analyze valuable performance data, such as time spent on training activities and proficiency levels among its members. Moreover, Bites can aid in gamified learning through its Quest feature, which encourages repeat participation by offering rewards for successfully completing tasks. Finally, Bites's surveys allow team members or departments to easily identify items needing improvement so that strategies can be adjusted quickly. All of these features of Bites make it the perfect tool for effective team engagement management.
The benefits of using Bites Learning – why businesses should choose this software, such as ease of use and scalability:
Bites Learning, a cloud-based platform for team engagement, offers all the tools businesses need to manage their employees efficiently. It is easy to use and navigate, so everyone in the organization can figure out how to get started quickly. The system's scalability enables companies of any size to benefit from its features without incurring high costs. With Bites Learning, businesses can access powerful resource management tools such as automated pop quizzes, sending reminders and emailing reports, and interactive video sessions and webinars. This helps ensure employees are engaged in learning and keeps them motivated across multiple channels. Finally, having a single platform like Bites Learning makes it easier for teams to collaborate effectively from any location or device – making this software the perfect fit for businesses looking for something to increase team engagement and collaboration.
Customer experiences – customer reviews and success stories that illustrate its effectiveness:
Customers have seen firsthand the effectiveness of Bites Learning's Team Engagement Software. From enhanced collaboration to improved communication, customers have praised the capabilities of Bites Learning and their excellent customer service. Feedback from a large bank in Canada highlighted how teams could join meetings with video chat, improve attention spans and multitask easily while keeping focused on the task at hand. Other customers have praised Bites Learning for their detailed reporting, which allows managers to assign tasks in an organized way and ensure everything gets completed on time. Overall, customer experiences demonstrate that Bites Learning's Team Engagement Software is an excellent choice for successful team collaboration.
The advantages of Bites Learning in comparison to other team engagement software products – Analyze the pros and cons of different options on the market:
Bites Learning is an innovative team engagement software solution that stands out among the numerous products offered on the market. Not only is it easy to use with a simple, intuitive user interface, but its cost-effectiveness and comprehensive features make it attractive for businesses of all sizes. It offers customizable templates for creating activities and lessons, so organizations can tailor their learning plans to fit their needs. Additionally, it includes detailed reporting capabilities enabling users to assess its impact and track usage statistics on various aspects of performance. Furthermore, its scalability makes it ideal for teams working on projects large or small. With Bites Learning, businesses get a comprehensive product ready to address any issues related to employee engagement and development – making it an excellent option in the team engagement software category.
Bites Learning is certainly one of the top solutions when it comes to finding a tool that can help businesses increase team engagement. With its easy-to-use interface, innovative features, and scalability, this type of software allows companies to strengthen their team and promote communication among individuals more effectively. Many customers have had positive experiences with Bites Learning, praising its reliability and intuitive nature. Compared to other team engagement software products on the market, Bites Learning stands out as an advanced and secure solution that offers top-notch performance at an affordable price. It's no wonder many companies use it to improve their team engagement. Whether you're looking for custom solutions or an all-in-one collaboration platform, Bites Learning will surely meet your needs.
Related Articles
---