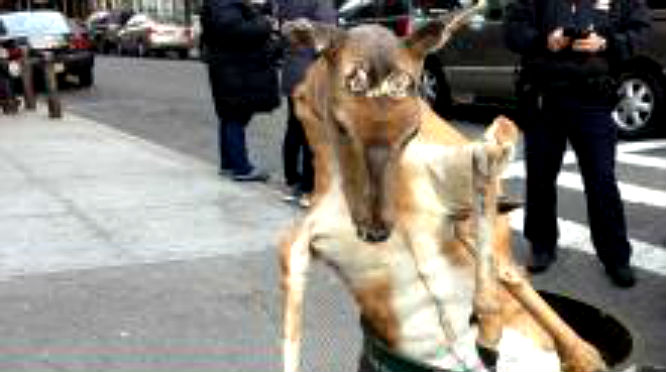 Tell me it ain't so! People in Washington Heights had an unsettling surprise as they walked down the sidewalk Tuesday.
A taxidermied deer was stuffed upright into the garbage on the corner of 159th Street and Amsterdam Avenue.
The stitches down the front of its torso and screws where the antlers used to be are clearly seen.
The Department of Sanitation removed the deer around 9 a.m.
Related Articles