---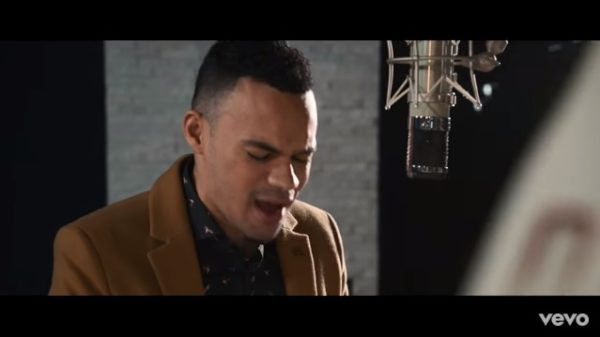 Reunion Records/Sony Music Entertainment announces the anticipated release of Tauren Wells' new solo LP Hills And Valleys.The digital-only deluxe edition features 15 songs and releases June 23, 2017. A physical version of the album, featuring 11 songs, will debut July 21, 2017. Full track listings for both album versions are below.
To create the unique combination of sounds heard throughout Hills And Valleys, Wells, a two-time GRAMMY® nominee, collaborated with a variety of seasoned producers from the musical worlds of R&B, funk, pop, Gospel, urban and AC. Working alongside Chuck Butler, Jordan Sapp, Casey Brown, Colby Wedgeworth and Bernie Herms, Wells also partnered with the production team of Chuck Harmony and Claude Kelly (Rhianna, Bruno Mars, Michael Jackson) for the deluxe edition bonus track "Supernatural."
The deluxe edition also includes Wells' original demo version of "God's Not Done With You," along with his rendition of the 1970's hit "September," originally recorded by Earth Wind & Fire. Wells will also perform the song while on Lionel Richie's All The Hits tour.
"Hills And Valleys," the title track from the new album and the current single, is a top five-selling track in Christian music and already climbing to the top 10 at radio. The acoustic video for the song already has more than two million views, averaging an astounding 25,000 views a day.
"I am so grateful for the opportunity to release my first album as a solo artist," Wells shares. "These songs have been inspired by God and my relationships with people. My hope was to write songs people needed to hear with lyrics we can all carry into every moment of life. The process of getting to this place was a path filled with many hills and valleys but I've seen the faithfulness of God in it all."
Here's the Hills And Valleys video:
Hills And Valleys video via Youtube.
For the most updated information and tour dates, please visit his website at  TaurenWellsOfficial.com. 
Related Articles
---