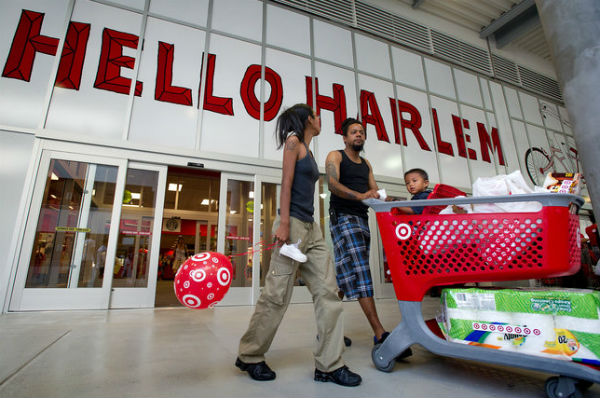 Target Corporation has a great store on 117th Street in East Harlem, remember the Target is facing a boycott over its transgender-friendly restroom options, said it will spend $20 million to install third restrooms in stores.
A separate and lockable single-toilet restroom will be available for customers and employees in need of privacy, including those uncomfortable using the same facilities as a transgender person or those with small children of a different gender.
"At the end of the day,
Target
is all about inclusion. We want everyone to feel comfortable in our stores," spokeswoman Katie Boylan said Wednesday to
source
.
She said about 300 of 1,800 Target stores in the United States already have single-occupancy restrooms; all will have them by early in 2017.
Chief Financial Officer Cathy Smith said Wednesday Target experienced a drop in sales in the past year and predicted further declines in the remainder of 2016, but added there is no evidence a boycott of stores had an effect on sales. The boycott, which proposed a third restroom in all stores and that transgender customers and employees be barred from restrooms and dressing rooms of their choice, collected 1.4 million online signatures.
"We're confident that our boycott has played a significant role in Target's financial results that came out today," said Walker Wildmon of American Family Association, an organization promoting what it considers traditional moral values. Of Target's plans for restrooms options, he added, "This doesn't completely answer our concerns."
---
Become a Harlem insider - Sign-Up for our Newsletter!
---
Related Articles
---
VIDEO
---
"Dr. Harry Delany is a renowned Harlem born and raised surgeon, the son of the great jurist and civil rights leader, Hubert Delany...." This monthly post is made in partnership with Harlem Cultural Archives.