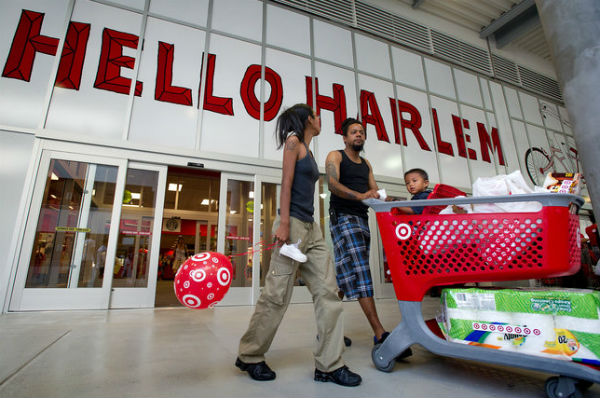 Target with a store in East Harlem has been turning to groceries to try to escape the threatening black hole of retail gloom. Expanding square footage and selection, favoring better-for-you fare over traditional processed CPG brands, adding more organic and gluten-free items, launching a "Made To Matter" campaign with socially conscious brands to help draw millennials into the store—Target CEO Brian Cornell has been doing all of this as part of his unique formula for helping Target survive the tumultuous era of brick-and-mortar retailing.
But pivoting more strongly into groceries hasn't been easy for Target, which expects to report this week that overall sales at existing stores disappointingly declined by 2 percent in its second quarter. The chain doesn't yet offer the massive grocery presence of a Walmart supercenter or regional discounters such as Meijer in the Midwest, yet Target's ultimate goal is to serve as a one-shop grocery destination for customers who long have shopped there for apparel, housewares, toys and other staples.
"We're not really special and we're not a full grocery," John Mulligan, the company's chief operating officer, said in 2015, according to the Wall Street Journal. "And so we're sitting in the middle of no man's land."
Target's latest challenge in this regard, according to the newspaper, is with its supply chain for fresh meat, fruits and vegetables: Shoppers aren't visiting often enough to keep perishable foods truly fresh so perishable foods, which are usually a big traffic driver at grocery stories, have become a drag on Target's profitability. And Target's supply chain wasn't built to transport items with a short shelf life, as the chain sorts everything through just four food distribution centers nationally or through C&S Wholesale Grocers, according to the Journal.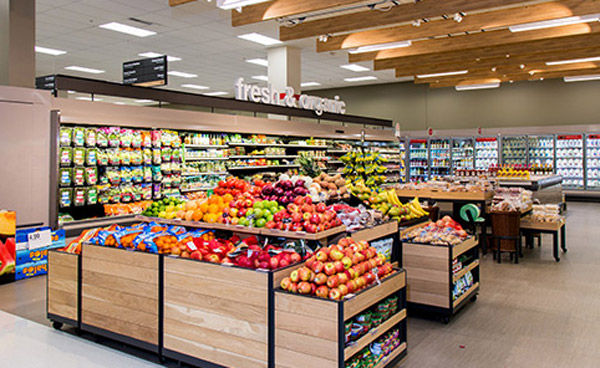 A Target spokeswoman said the chain is evaluating and acting on the problem. But in the meantime, while the average Target shopper visits a store less than once a month, they need go there more frequently to turn over fresh produce and other items with a short shelf life. Groceries are about one-fifth of Target's overall revenue, but for Cornell's supercenter strategy to work, he may need to up that target.
Via Brandchannel
Related Articles
---