---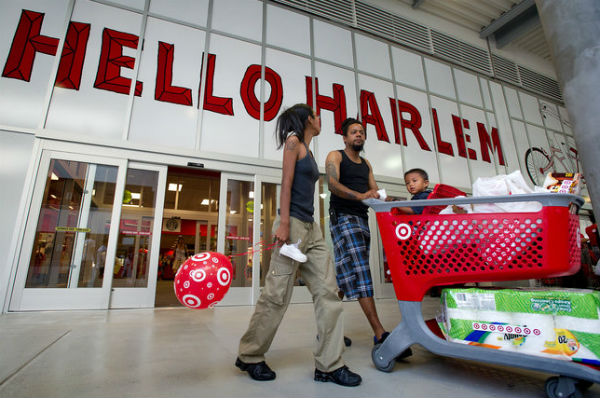 Harlem has one Target store on 117th Street, now Target is revamping its stores in a way that could change your shopping experience there. The retail giant has been dealing with inventory problems lately within its stores, so the company is changing its approach to address that, reports Fortune.
Target offers a wide variety of items, but this has the unfortunate side effect of reducing the quantity of each item, which frustrates customers who cannot find the item they want in stock. As a result, Target has decided to reduce the variety in its stores and take steps to make sure that the most demanded items are always available in stores.
The company plans to have employees look through its different product categories and trim the fat. For example, the workers would look at how many different sizes of laundry detergent the store offers and compare that to the actual number sold. The store would then adjust its future orders based on this information.
Target got into this situation largely because it uses specific stores to fulfill its e-commerce orders. So when a customer places an order, Target fulfills that order using inventory from the closest store to that customer's shipping address. This has allowed Target to avoid building warehouses to store and ship products, but it has also emptied store shelves more quickly and slowed down replenishment rates.
Target's plan to fix its inventory woes is one piece of its greater plan to maintain momentum in its e-commerce business, which grew 34% year-over-year in the fourth quarter 2015. The company will invest $2 billion in 2017 toward its back-end e-commerce operations, such as improving the website and releasing beacons nationwide to connect with shoppers' mobile devices within stores.
Target's efforts toward improving its e-commerce business is a necessary step, as consumers continue to move away from brick-and-mortar stores in favor of online shopping.
For proof of this, look no further than the latest holiday season, which gave us the clearest indication yet that there's never been a better time to be a consumer. The rise of online and mobile shopping has given consumers more choice, flexibility, and often better service, and retailers are shifting their strategies to keep up.
Get the full story here at Business Insider.
---