---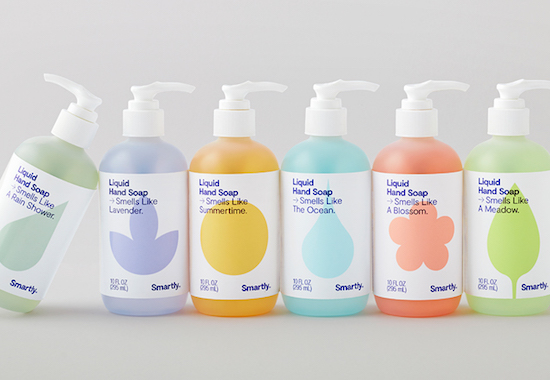 The Target in Harlem branch on 116th Street has launched Smartly, a new lower-priced brand with 70+ items ranging from household cleaners, razors, hand soap, paper plates and toilet paper, priced mostly below $2.
"Over the past few years, Target has launched more than 20 owned and exclusive brands across our multi-category assortment. The introduction of Smartly is another example of how we are listening to consumers and bringing them solutions to make their lives easier," said Mark Tritton, executive vice president and chief merchandising officer, Target. "Smartly offers incredible value, looks great and most importantly, gets the job done. It broadens our assortment to give guests even more options to find the product that's right for them, regardless of their budget."
Most of the products will be sold as single items or in small multi-packs to attract space-conscious consumers like students and millennials. The collection arrives in stores and on Target.com starting October 14, 2018, reports the Brand Channel.
Aiming for the budget-conscious consumer, "Target said Smartly is priced, on average, about 70% less than traditional brands, such as Procter & Gamble Co. labels like Tide, Gillette and Charmin," reports the Wall Street Journal. "The new line will be Target's second generic brand for toiletries, undercutting prices on its Up & Up brand by about 50%."
Tritton told the WSJ that Smartly is not looking to replace key brands such as Tide. "Smartly products are sold in small quantities, such as a single roll of paper towels, to capture Gen-Z and millennial shoppers, including college students or 20-somethings who are starting their first jobs. Target's market research has shown these shoppers aren't as loyal to well-known brands."
Smartly is entering a crowded big-discounter market, epitomized by the arrival in the US of German chain Aldi, while online competition heats up from Walmart and Amazon.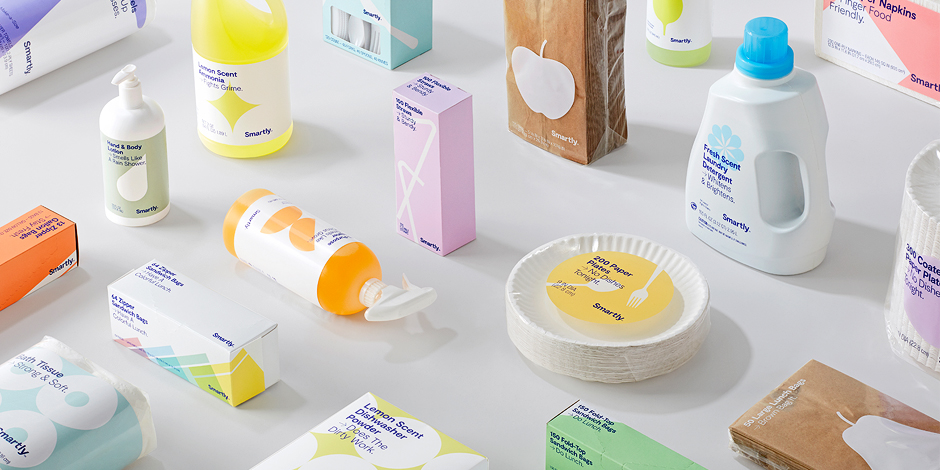 Smartly's aim also includes stores like Dollar General and Dollar Tree, and the Minneapolis-based retailer has created 20 private brands over the past two years, primarily in apparel and home goods including its Up & Up line.
"Retail analysts agree Target's in-house brands for everything from iPhone accessories and bedroom curtains to sneakers are giving the company an identity again—a way to stand out from Amazon, Walmart, Kroger and others," notes CNBC.
And those private-label brands are performing well for Target, notably, Hearth & Hand with Magnolia, a home decor line from TV celebs Chip and Joanna Gaines.
Tritton agrees. "We differentiate Target by developing and curating new, innovative products and exciting new owned brands, which deliver an unbeatable combination of quality and price."
In addition to value with a price range of $0.59 to $11.99, Target design teams have created special fragrances for liquid hand soaps like Rain Shower and Lavender, all-purpose cleaners in scents like Ocean and Citrus Grove, and the packaging offers cheeky messaging such as "smells like well, nothing" for a bar of unscented soap or "no dishes tonight" for disposable plates.
With 1,839 stores in the US and 350,000+ team members worldwide, Target is returning to its cheap chic roots, galvanizing against competitors while Smartly wooing the next generation of shoppers.
---