---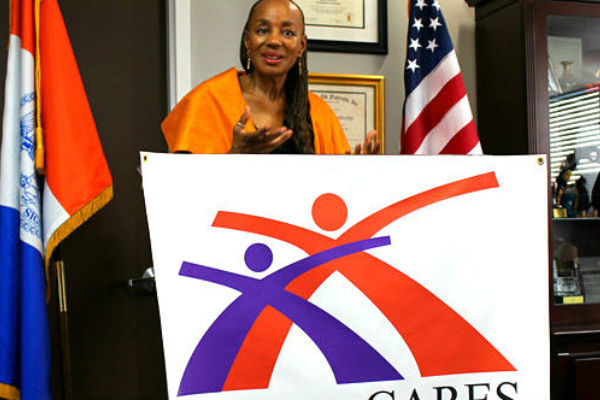 On Monday, January 29th, 2018, the National CARES Mentoring Movement will present its third annual For the Love of Our Children Gala hosted by award-winning broadcast journalist, Tamron Hall, and Georgetown University Distinguished Professor and best-selling author, Michael Eric Dyson. This year's Gala will honor three people who elevate and inspire the nation through their art, their ministry and their advocacy on behalf of those who have been most harmed and marginalized: Harlemite and Emmy-winning actress Cicely Tyson; NAACP leader and Minister, the Reverend Dr. William J. Barber II; and Tarana Burke, activist, arts curator and founder of the 'Me Too' campaign which was created in 2007 to support and heal girls and women of color who have experienced sexual violence.
This year guests from around the world can participate the magical evening that is both a celebration of what is possible and call to action about what we still must do, by joining via livestream which will be available on January 29th, 2018, at 6:30 PM EDT by clicking the following link: www.CaresMentoring.org/live.
National CARES has created a blueprint for breaking the cycle of intergenerational poverty that disrupts the lives, dreams and gifts of far too many African American children and their parents. The For the Love of Our Children Gala calls together a gathering of the willing and the committed in order to ensure the critical investment needed to support its transformational programmatic work that supports and advances Black children and the adults who parent, mentor and love them. National CARES gratefully acknowledges the generous support of its sponsors for helping to make this year's gala event possible, including Presenting Sponsors AARP, AT&T, FedEx, Hope and Robert F. Smith Family.
For more information, please visit www.caresmentoring.org or follow #CARESGala18 on social media.
Related Articles
---