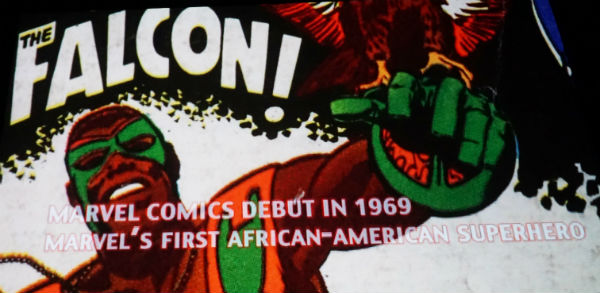 Afew days ago we posted a photo essay by Harlem World Magazine photographer Seitu Oronde titled Seitu's World: The Black Comic Convention at the Schomburg Center for Research In Harlem. Now, as graphic novels are enjoying unprecedented popularity and educators are turning to comics to reach reluctant readers, but as of this writing, there still aren't that many programs for those interested in making a career of this art form.
The California College of the Arts is a notable exception. You can get your MFA in Comics there. Check out the video from California College of the Arts:
Even better, you need not enroll to sample the 5 week course, Comics: Art in Relationship, led by Comics MFA chair and Eisner Award-nominated author of The Homeless Channel, Matt Silady.
Related Content: You can Download 15,000+ Free Golden Age Comics from the Digital Comic Museum and or take 1150 Free Online Courses from Top Universities.
You might write the next Scott Pilgrim Or ink the next Fun Home.
At the very least, you'll learn a thing or two about layout, the relationship of art to text, and using compression to denote the passage of time.
It's the sort of nitty gritty training that would benefit both veterans and newbies alike.
Ready to sign up? The free course, which starts in February, will require approximately 10 hours per week. The syllabus is below.
Session 1: Defining Comics
Identify key relationships in sample texts & demonstrate the use of various camera angles on a comics page
Session 2: Comics Relationships
---
---
Create Text-Image and Image-Image Panels
Session 3: Time And Space
One Second, One Hour, One Day Comics Challenge
Session 4: Layout And Grid Design
Apply multiple panel grids to provided script
Session 5: Thumbnails
Create thumbnail sketches of a multipage scene
via io9
No related posts found...