---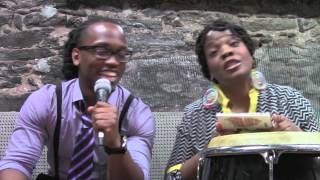 InJoy Enterprises has made its mark over the years as a company that serves as a vessel for independent music and independent artists. InJoy has done so through the monthly Rendezvous Live Performance Series, Urban Eclectic Internet Radio Station RhythmAndSoulRadio.com, the "Revisiting…" Concert Series, Soul Train Tribute shows and more.
InJoy Enterprises now proudly presents T.R.U.E. Music. T.R.U.E. Music is Totally Real Uninhibited Expression, a new live performance web series that can be viewed on the InJoy Enterprises Youtube channel, InJoyTV (https://www.youtube.com/user/InJoyEntTV). It can also be seen on the RhythmAndSoulRadio.com website and NuSoulTV, the video channel of the Nu Soul Collective. The show is described as a hybrid between the web series "Live From Daryl's House" and the classic TV concert show "Don Kirshner's Rock Concert" bringing performances from independent artists directly to viewers worldwide and exposing the talent of these artists. Viewers can watch this show and feel like they're getting a private concert and discovering new artists at the same time.
The series launched April 18th and new episodes premiere every two weeks. Some of the independent artists featured thus far have included talented New Orleans Band Water Seed, Soul Singer Jonathan Winstead, young talent Amalia Watty, Folk Soul Duo Love & Evolution, hip hop artist JSWISS and more. The majority of the performances are videotaped at the monthly event The Rendezvous in Harlem, NY.
The most recent episode introduces a new segment "MamaSoul's Chatfest" interviewing Harlem artist Barry Antoine and features performances from Barry Antoine, 13 year old Emma Bilyou, Teresa Jenee and Spoken word artist, producer, performer Tai Allen.
InJoy Enterprises is based in New York and is the creator of T.R.U.E. Music. InJoy Enterprises also owns and operates Urban Eclectic Internet Radio Station RhythmAndSoulRadio.com and produces the monthly event The Rendezvous, one of NYC's longest running events presenting live performances from independent artists, as well as producing and curating various concert events around NYC.
Photo credit: We apologize for the quality.
---