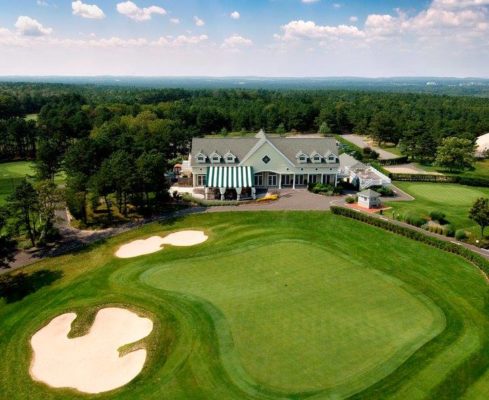 There's the Harlem swing and then there's the Hampton swing, you can master your Hampton golf swing at the world-class course at Hampton Hills Golf and Country Club. Hampton Hills is a members-only, very hilly and challenging golf course with a state-of-the-art clubhouse with a dining room that serves up delicious dishes and breathtaking views. You can enjoy all of this and more just ninety minutes outside of New York City!
Where To Eat In The Hamptons This SummerFor those who live in Harlem and summer in the Hampton's, each year is full of discovery on the culi…May 31 2017harlemworldmag.com
This location may be exclusive, but it's hardly unknown. When you pick up a club at Hampton Hills, you'll join the ranks of such celebrity golfers as Tommy Hilfiger, [easyazon_link identifier="1592409326″ locale="US" tag="harlemworld-20″]Russell Simmons[/easyazon_link], [easyazon_link identifier="0786868414″ locale="US" tag="harlemworld-20″]Rudy Giuliani[/easyazon_link], Kelsey Grammer, Michael Strahan, Justin Tuck, John Starks, FOX's [easyazon_link identifier="0979134617″ locale="US" tag="harlemworld-20″]Bill Hemmer[/easyazon_link], and Nick Mangold of the New York Jets.
Bookended by past major tournament hosts Bethpage State Park Black Course and Shinnecock Hills Golf Club, Hampton Hills is located in the middle of a 2,000-acre pine and oak tree preserve in Westhampton Beach. The peaceful, wooded setting allows club members to escape the hustle and bustle of city life and participate in friendly competition against a challenging Par-71 golf course featuring dramatic elevation changes. With the US Open Golf Championship 2018 taking place at another Southampton course this summer, [easyazon_link identifier="B01B3I0TD0″ locale="US" tag="harlemworld-20″]Hampton Hills[/easyazon_link] is a beautiful refuge that's still near the action.
Justin Timberlake Slated To Perform At Harlem's Apollo In The Hamptons EventJustin Timberlake, Mavis Staples and Gary Clark Jr. are due to perform at the eighth annual Apollo i…Jul 3 2017harlemworldmag.com
Built in 1965 by Francis J. Duane, the course at Hampton Hills Country Club is said to never play the same way twice. Duane, a past president of the American Society of Golf Course Architects, frequently collaborated with famed golf course architect Robert Trent Jones, Sr. and designed over a dozen courses with Arnold Palmer including the iconic Sea Pines Country Club course in Hilton Head, South Carolina.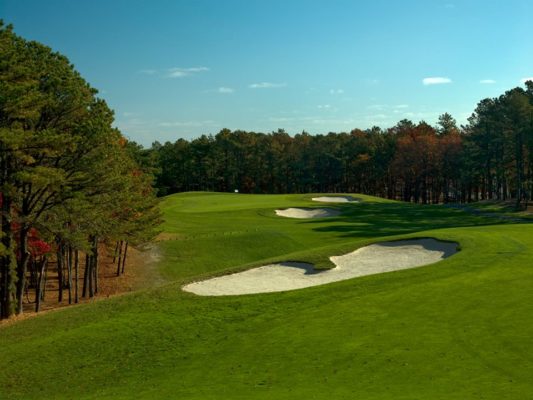 At the end of the course, members may enjoy a round of cocktails on the clubhouse's patio or enjoy breakfast or lunch along with a simple bar menu inside. The clubhouse overlooks the breathtaking 18th green and offers members a friendly reprieve from competition at the [easyazon_link identifier="B005FHN438″ locale="US" tag="harlemworld-20″]Hampton Hills Country Club[/easyazon_link].
Silent Protest Art Walk Curated By Dream Hampton, Jamal Joseph, Emory Douglas And MoreOn July 28, 2017, the art world and creative community at large will gather in mass to silently prot…Jul 25 2017harlemworldmag.com
Hampton Hills's course rating is a 73.6, which according to the United States Golf Association (USGA), rates within the average of a good score by a scratch golfer. The course also boasts a slope of 134 out of a maximum 155 for most difficult course according to USGA's standard. The club has a full service pro shop available to all members on the premises along with its teaching professionals with PGA and LPGA experience. At Hampton Hills, your sporting experience will always be exemplary.
Jack McGown has been the Hampton Hills director of golf for the past 28 seasons. A New York native, McGown has been giving lessons for over 35 years. His dominance of the course evidences his knowledge of golf and understanding of the terrain. As such, Jack holds numerous course records, including two tournament wins on the same day.
J-Rod Hit The Apollo In The Hamptons Benefit 2017Jennifer Lopez and Alex Rodriguez hit the Hamptons' hottest party of the summer, Saturday's Apollo i…Aug 15 2017harlemworldmag.com
---
Hampton Hills' teaching professional Patricia Baxter-Johnson has held that position for the past four years. A [easyazon_link identifier="0978543661″ locale="US" tag="harlemworld-20″]Dr. Rick Jensen[/easyazon_link] Certified Golf Coach and Titleist Performance Institute Certified Golf Fitness Instructor, Patricia has had the honor of working with some of the game's greatest instructors, including [easyazon_link identifier="0385486707″ locale="US" tag="harlemworld-20″]Chuck Cook[/easyazon_link] and Todd Anderson. Prior to joining the Hampton Hills's staff, Patricia played on LPGA circuit and participated in several U.S. Women's Opens, the Women's British Open, and the LPGA Championship. She has competed against the likes of Annika Sorenstam, Lorena Ochoa, and Michele Wie.
Hampton Hills Country Club, County Road 31 (at exit 63N, off NYS Route 27), Westhampton Beach, NY, www.hamptonhills.com, Facebook: http://bit.ly/2bCEpMD
Related articles
Related Articles