---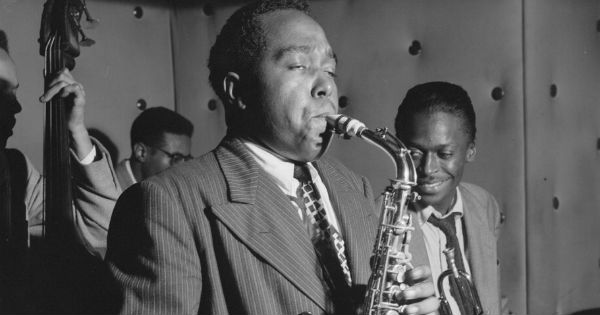 Check out the upcoming 22nd edition of the Jazz Festival, founded in memoriam of beloved jazz man and Harlem fave Charlie Parker.
The festival will kick off the first of its three days (two days in Harlem) on August 21st in Marcus Garvey Park in Harlem, blocks from the famous jazz clubs where Parker graced the stage.
In the words of Miles Davis, "You can tell the history of jazz in four words: Louis Armstrong. Charlie Parker." Almost sixty years after his passing, Parker is celebrated and credited for his contribution to modern music through rhythmically and melodically complex solos and his creation of the bebop sound. The acts in this year's festival will offer a wide range of performances reflective of Parker's music and of the ever-changing genre of jazz. From Dr. Lonnie Smith to Myra Melford, this year's lineup will feature both jazz veterans and up-and-coming stars alike.
Here's the Harlem events:
Friday, August 21
Charlie Parker Jazz Festival: Oliver Lake Big Band / King Solomon Hicks in association with Jazzmobile / Michela Taps, Bird Lives!
Marcus Garvey Park, MN
6:00 PM – 9:00 PM
Saturday, August 22
Charlie Parker Jazz Festival: Dr. Lonnie Smith / Andy Bey / Jeff "Tain" Watts / Camille Thurman / Norma Miller / Master Class: Samuel Coleman
Marcus Garvey Park, MN
3:00 PM – 7:00 PM
For up-to-date scheduling and lineup visit www.SummerStage.org.
Related Articles
---