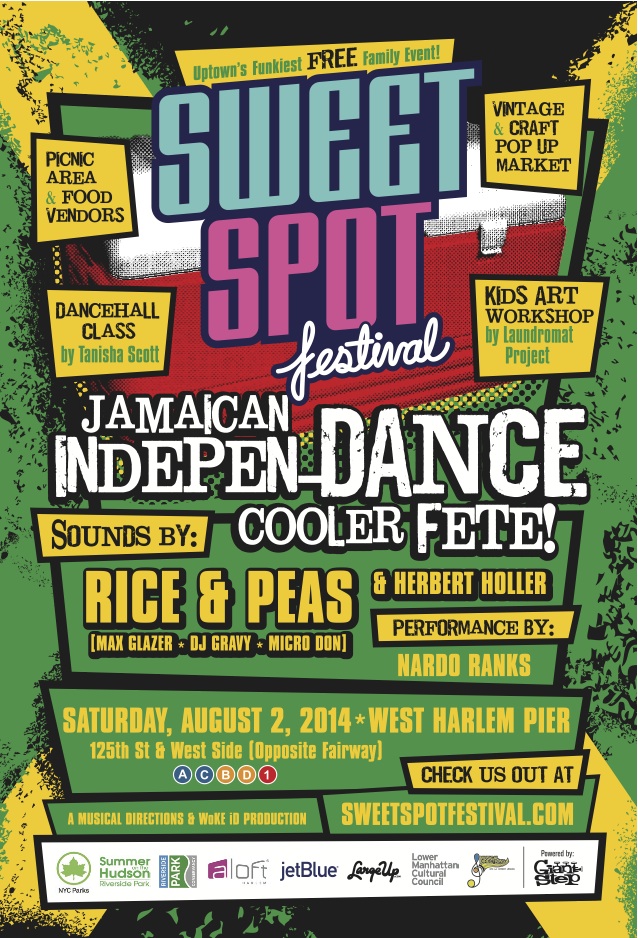 Pack your picnic blanket, cooler & solo cups & join us for Jamaican Indepen-DANCE
Featuring music by resident Herbert Holler & NYC Champion Sound RICE &PEAS: DJ Gravy, Max Glazer, Orijahnal Vibez & Micro Don

The Sweet Spot Pop-Up Market returns with an array of food, vintage and craft vendors.
Performance by Nardo Ranks
Free Dance Hall Moves session by Tanisha Scott
Plus Free kids art workshops by The Laundromat Project
August 2nd from to 2-9PM at the West Harlem Pier

This celebration of life is made possible by LMCC, & Presented by Summer on the Hudson in partnership with NYC Parks and Riverside Park Conservancy
#SOH #SweetSpotFestival #WHPP
Related Articles
---
VIDEO
---
"We re-imagine, recreate, and redeem cultural omissions and misrepresentations of Blackness, for the culture. ...." This post is made in partnership with British Pathé.