---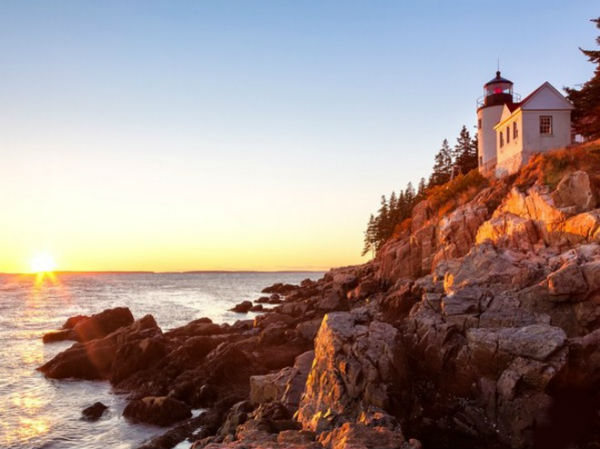 Keeping everyone from age 8 to 80 happy is easier if you follow these golden rules on your next family get-together.

Remember: These occasions are rare and special—and you don't want to spend them at each other's throats.
1. Book A Villa
Book a villa or house, or log cabin or castle instead of a group of hotel rooms. You're a family, and you want to live like a family; it encourages you to stay in one place longer and not have to pack, move, and unpack. Plus, you'll feel like a local by getting to know the neighborhood bakers, grocers, baristas, and markets.
2. Don't Travel in A Pack
Try not to all travel together when you head out on holiday. Make it a game to see who can get to your destination first; that final gathering of the whole group is what makes it the reunion. And don't be afraid to split into smaller groups for the day once settled. Large groups and big cars are complicated. You'll have great stories to share at the end of the day, and you'll see more and have more to recommend. Note: Add 20 minutes to any departure time on vacation. Kids are slower, someone's missing a shoe, someone's still in the shower, Grandma's lost her glasses. You get the picture.
3. Talk $$ Before You Go
Figure out the big financials before hand—who's chipping in for what, and when. Someone might have had to put down a hefty security deposit or rented a larger-than-normal car and could feel burdened. Somebody always tends to spend more on groceries, with good intentions, but is grumpy about it. Plan it all ahead, and try not to have discussions about money while you're there. Download the handy Venmo app for an easy way to sort things out on the fly. Also, up the kids' allowances and let them do some of the buying!
4. Don't Be Afriad Of Screen Time
Just use it productively. We found Wi-Fi critical and teens need some time on it or they go crazy. Consider assigned projects online: Look up phrases in foreign languages, or help find a place for lunch in town. It's a shock to the system to go from work or school to total vacation, and it makes non-adults feel important because they feel like they're contributing instead of just being carted along.
5. Create A Family Hashtag
Embrace social media on the trip. You can all take and share photos and, with the help of the same hashtag, it's like your own little album. We found that Instagram was a great way to find out where everyone was—oh, he's having lunch there! Speaking of which…
6. Go Out For Lunches-Not Dinners
Lunches are shorter, and kids are awake. Long, late dinners (especially in Continental Europe) are brutal on sleep schedules. Dinners at home often evolve into shifts, depending on appetites and cravings before kids disappear deep into their iPads. When it comes to food shopping, we found that having a strategically placed, small chalk or dry erase board for noting down what's needed on the next grocery run was invaluable.
7. Say Yes More Than No
In your normal life, you might find yourself saying no a lot, what with rules, habits, and busy schedules to think about. But vacation is time for getting out of your comfort zone. Case in point: Mom's 80 years old and not a beach person, but the kids all want to go. So, Mom went, and she had a great time, in part, just because she was spending time with the family. We've also discovered that instituting the "dictator model" is highly effective—one family, one couple, or person is put in charge of one day's activities or meals.
8. Take A Night Off From The Family
Allow couples and parents to take one night off to get away from the 24/7 family dynamic. Or, tack on a night or two on your own at the end of the trip to decompress, absorb the memories, and sort and share photos and videos before rushing home. If neither is a possibility, carve out some time to do absolutely nothing. Sleep in or steal a nap. The pack mentality is powerful, and people may feel they have to be together all the time. Don't underestimate the benefits of moving on your own schedule in small but important ways—and don't feel guilty about it.
9. Know Where The Nearest Hospital Is
Young kids are prone to cuts, bumps, bruises, and upset tummies; older family members might have existing medical conditions, so bring along copies of any prescriptions. It's far better to know exactly where you're going than not in the event of any emergency.
10. Pack A Surprise
Two words: water balloons. They make everyone happy.
Via source
---