---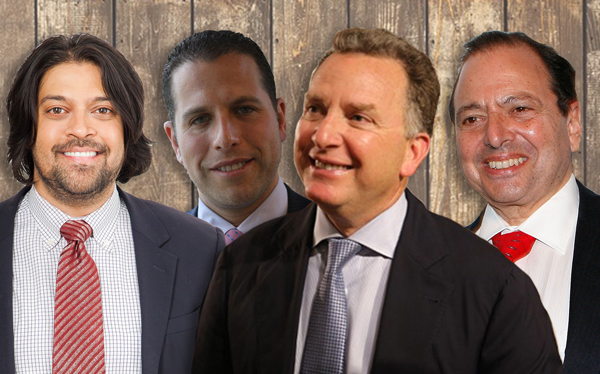 The trend has already been playing out in New York for some time, where some of the city's most prominent developers have stepped in to grab properties from developers who bit off more than they could chew and couldn't land construction financing.
Durst also worked out a deal to take over a distressed site from Ian Bruce Eichner in Harlem for just over $90 million.
Late last year, the Durst Organization took over the Clock Tower site in Long Island City from Property Markets Group and the Hakim Organization, paying $175 million. Durst also worked out a deal to take over a distressed site from Ian Bruce Eichner in Harlem for just over $90 million.
East Harlem Community Board To Review Three Major Real Estate DevelopmentsLand use applications for three major East Harlem development projects will be reviewed Wednesday by…Mar 8 2017harlemworldmag.com
"We cannot compete with condo builders on cost when acquiring land conventionally," the firm's CEO Douglas Durst told The Real Deal in January. "Acquiring distressed sites allows us to build rental and make the kinds of long-term investments that have served us well for more than 100 years."
Other investors like Delshah Capital, Madison Realty Capital and a partnership between Steve Witkoff and Michael Asher have set up funds to focus on acquiring distressed properties.
Analysts aren't predicting a downturn of the same magnitude as the financial crisis, but some think a correction to the the commercial property market is inevitable, according to the Wall Street Journal. The rate of owners behind on loan payments went up this year, and Moody's delinquency tracker of mortgage-backed security is at 6.7 percent this year, up from 6 percent from the end of last year, according to the Journal.
Bohemia Hosts Free Real Estate Workshop Series In Harlem (Update)Bohemia Realty Group,  residential and commercial, sales and leasing brokerage company in Upper Manh…Mar 9 2017harlemworldmag.com
As TRD previously reported, 2017 could be a reckoning for New York City developers who bought at the top of the market in 2014 and 2015.
"Some deals were put together in very heady times and with a belief that the market was going to remain as lofty as it was at the time," Michael Lefkowitz, a real estate attorney at Rosenberg & Estis, said in January.
Record Breaking Real Estate Sale For East HarlemForbes Magazine reports that an East Harlem condo at 1399 Park Avenue – a new development on East 10…Mar 27 2017harlemworldmag.com
A number of notable developers are also taking advantage of the drought in construction financing by providing mezzanine loans.
Related articles
Related Articles
---