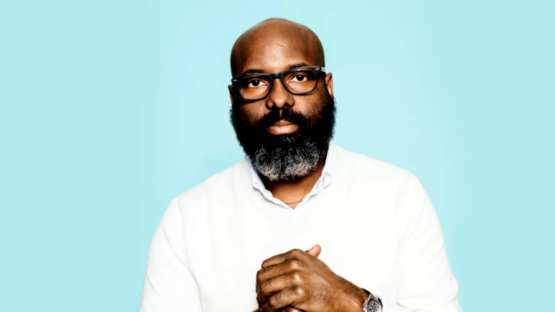 Sundial Brands, the leading skin and hair care manufacturer of brands including SheaMoisture, Nubian Heritage and Madam C.J. Walker Beauty Culture, has renewed their partnership with Dartmouth College Tuck School of Business Minority Programs.For the third year to establish the Sundial Brands Community Commerce Fellowship for minority women executives, business owners and entrepreneurs. Through this fellowship, candidates will be fully funded by Sundial Brands to attend Dartmouth's April 2018 program – "Building a High Performance Minority Business" – which is committed to helping entrepreneurs adjust their business strategy and refine operations to prosper, grow to scale and benefit from other offerings. The program runs from April 15-20, 2018.
As a graduate of the Dartmouth College Tuck School of Business Minority Programs, Sundial Brands CEO, Richelieu Dennis (pictured), felt that it was critical to make the opportunity available to more deserving minority entrepreneurs in 2015. For 25 years, purpose-driven entrepreneurship has been at the core of Sundial's Community Commerce business model. Dartmouth's MBE programs have now graduated 15 Community Commerce Fellows over 3 years, ranging in fields from apparel manufacturing to entertainment public relations.
About Minority Business Education Program at Tuck 
The Tuck School was the first U.S. institution of higher education to offer executive programs dedicated to advancing the capabilities of underserved entrepreneurs and executives. Since setting the standard in 1980, Tuck continuously has honed its program, expanding and refining what is covered to create the maximum impact on the businesses of its attendees.
Over the course of this five-day program, attendees will develop the skills to help their businesses thrive. Over the course of the week, attendees will evaluate their overall business strategies in the context of rapidly-changing markets; diagnose the strengths and weaknesses of their operations; analyze a balance sheet, income statement, and statement of cash flows; develop an effective marketing strategy; improve their ability to communicate their vision and inspire their teams; and strengthen their professional networks through the relationships made as a member of the Tuck minority business alumni community.
The Minority Business Education Program at Tuck offers two primary, resident-based programs throughout the year. Dartmouth is now accepting applications for the April program–Building a High Performing Minority Business.
Target Participant Profile: Owners and senior executives of minority-owned companies who have a minimum of 3 to 5 years' experience running a small business and at least $300,000 in annual sales.
Priority consideration for the Sundial Community Commerce Fellowship will be given to applicants who are able to demonstrate that their companies actively support social objectives as a core part of their missions and/or business models.
PROGRAM DATES: APRIL 15-20, 2018
APPLICATION DEADLINE: MARCH 15, 2018 11:59 PM EST
REMEMBER TO INDICATE YOUR INTEREST IN BEING CONSIDERED FOR THE SUNDIAL BRANDS COMMUNITY COMMERCE FELLOWSHIP ON THE APPLICATION:
1) Ask to apply for a scholarship on the regular application under the payment section.
2) Under sponsor, enter "Sundial Brands."
3) Answer the essay questions and upload supporting documents.
---
---
APPLY HERE: http://bit.ly/2C54yMI
Via Dallas Lee Bell
Related Articles