---
Harlem religious and labor leader, Sufi Abdul Hamid, aka "Black Hitler," 1903 – 1938, in Harlem, NY.
In this photograph he is with his wife, Harlem mob boss, Stephanie Saint-Clair, aka "Queenie," and "Queen Of The Harlem Racket," 1886 – 1969, informal dress, January 23, 1938.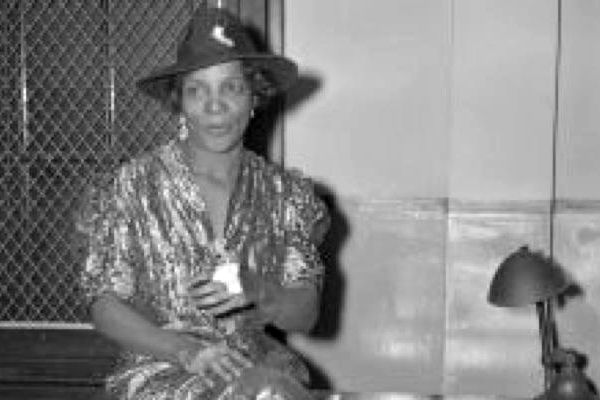 After Saint-Clair shot Hamid, he divorced her and married candle shop owner and fortune-teller Dorothy Hamid, who styled herself Madame Fu Futtam.
---