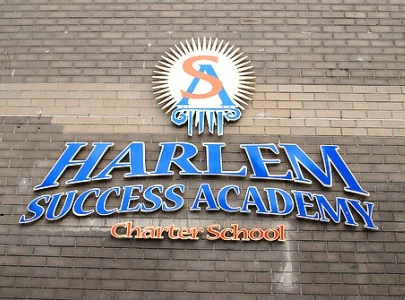 NY Daily News reports that a record 17,700 city students applied for seats in Success Academy charter schools in 2018, school officials said Wednesday.
That's up from roughly 17,000 students who applied last year to attend classes in the charter school network.
The high-performing charter network has 3,288 seats available in 30 schools for the upcoming 2018-19 school year.
Students are admitted via lottery and every year school officials say more kids apply than Success has room seats for.
"This is a bittersweet day for Success Academy," said network CEO Eva Moskowitz.
"We are about to change the lives of almost 3,300 New York City children," she added. "Yet we are profoundly sad that for every child who receives a seat, there are four others who won't have access to the education they deserve."
Publicly funded, privately run Success Academy schools outscore traditional public schools on state exams.
But they enroll fewer students with disabilities and fewer English-language learners compared with district-run schools.
No related posts found...