---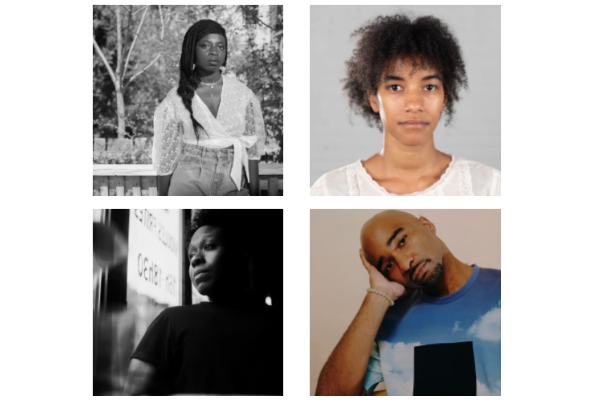 The Studio Museum in Harlem today announced the 2020–21 participants in its renowned Artist-in-Residence program.
The program is known for its catalytic role in advancing the work and launching the careers of more than two generations of outstanding artists of African and Afro-Latinx descent. From October 2020 through September 2021, Widline Cadet, Genesis Jerez, Texas Isaiah, and Jacolby Satterwhite will receive institutional and material support from the Studio Museum.
A departure from the standard form of the program, this year a mid-career artist, Jacolby Satterwhite, will participate in the residency, which, for the last decade, has focused on artists in the early stage of their professional lives. This new pilot—a mid-career mentorship component of the residency—is intended to support and recognize an artist with greater experience whose work demonstrates exceptional promise and merit.
Thelma Golden, Director and Chief Curator of the Studio Museum, said, "We're thrilled that Texas Isaiah, Genesis Jerez, Widline Cadet, and Jacolby Satterwhite are now joining the distinguished roster of our Artists in Residence. This is a defining program for us—the one that put 'Studio' in our institution's name—and its remarkable impact has long been a source of deep pride for us.
We welcome our new cohort at this critical moment for the program, the Museum, and the art world in general, as we expand our definition of studio work, rethink the ways in which we can support artists, and in these challenging times advance our mission as the nexus for artists of African descent."
Legacy Russell, Associate Curator, Exhibitions, at the Studio Museum, said, "In the face of a challenging, historical, and most seismic period of global transition, Texas Isaiah, Genesis Jerez, Widline Cadet, and Jacolby Satterwhite set forward new and radical propositions of Afro-diasporic futures and world-building, advancing urgent explorations of visibility, figural representation, and refusal in new directions and to monumental heights in a moment that demands it."
This cycle of the program will be the first in which the Artists in Residence will participate digitally, ensuring the health and safety of all artists and staff. As in past years, the 2020–21 cycle of the Artist-in-Residence program will provide institutional guidance and professional development; facilitate studio visits with the Museum's curatorial team; and provide research support for the artists even as they work at a distance from one another.
The Studio Museum in Harlem, 144 West 125th Street, New York, NY 10027, https://studiomuseum.org/
Photo credit: Widline Cadet Headshot (detail). Photo By Widline Cadet; Genesis Jerez Headshot. Photo by Jason Mandella; Texas Isaiah Headshot. Photo by Texas Isaiah; Jacolby Satterwhite Headshot (detail). Photo: Thomas McCarty for SSENSE (2020)
---