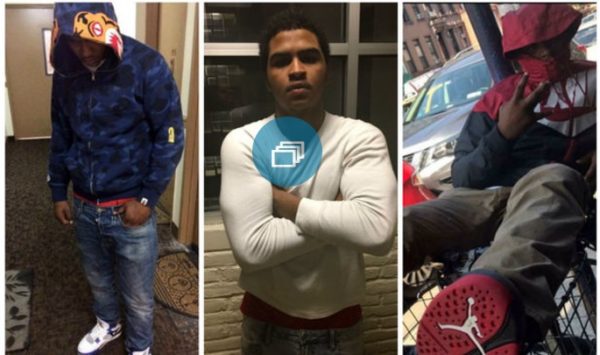 DNA info reports that classmates of a 17-year-old who was shot to death Wednesday night paid tribute to a friend they described as a, "funny, goofy kid."
Harlem Speaker Mark-Viverito And Others Vote On Legislation To Create An Office Of Crime Victim Services And MoreToday the New York City Council will vote on creating an Office of Crime Victim Services to provide …Nov 29 2016harlemworldmag.com
Lewis Encarnacion, a student at Heritage High who lived on 108th Street, was shot in the torso on Park Avenue and 110th Street, near the Lehman Village Houses about 10 p.m., according to the NYPD.
"I was just on Snapchat and saw somebody posting. 'Pray for Lewis,'" said friend and classmate A.J. Tiller.
Tiller, 18, joined about 20 Heritage students outside of Encarnacion's house to light candles in honor of their dead friend around noon. They spelled out Encarnacion's nickname, "LA," and placed the candles next to the entrance of his apartment building.
The students, a mix of seniors and juniors, spent the morning in the library talking with staff about Encarnacion's death and how to cope with the sadness. The decided to use their lunch break to pay tribute to their friend.
Harlem Rep Mark Levine And Others Host Hate Crimes Community ForumManhattan District Attorney Cyrus R. Vance, Jr. and Harlem New York City Council Member Mark Levine …Mar 24 2017harlemworldmag.com
"When I heard the news, I couldn't believe it," said John Cintron, 18. "I felt like it wasn't real, like someone was playing a dirty joke. He was too young."
Although Encarnacion was a "goofy," friend who liked to cheer people up, he was big and didn't back down from conflicts when his friends needed him, Cintron added.
Wednesday night, Cintron visited the place where Encarnacion died. He said there was still blood on the ground.
Bystanders Stop Crazy Cruz Crime In East HarlemA would-be robber on parole for a previous robbery was thwarted by bystanders after beating a man un…Jun 10 2017harlemworldmag.com
No arrests have been made in connection to the shooting. The NYPD is investigating the incident as a homicide.
---
---
Related articles
Related Articles