---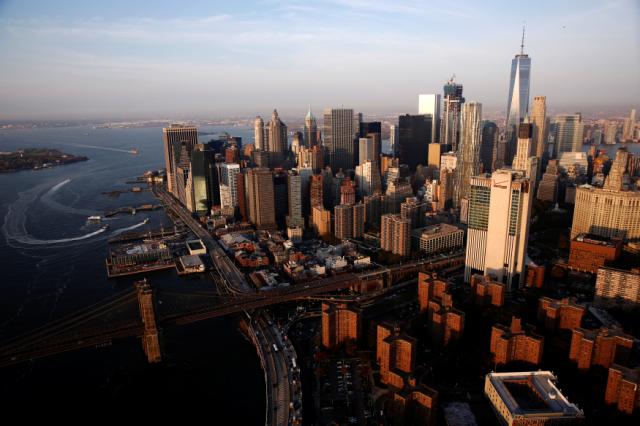 Fifteen percent of Harlem's population is mostly from the Caribbean, so we love to hear that the Caribbean Tourism Organization (CTO) will host its eighth annual Caribbean Students Colloquium on Wednesday, June 6th, 2018, from 5:30 – 8 p.m. at the Wyndham New Yorker, 481 Eighth Ave., in New York, NY. Co-sponsored by Cititech Solutions and Academy Engraving, the Colloquium – an event where students are challenged to present well-researched, practical and financially viable sustainable tourism projects – is dubbed "Students Taking Center Stage: A Forum for Rising Stars in Caribbean Tourism." This event is open to the public and free to registered attendees (click here to register).
The Colloquium will take place during Caribbean Week New York 2018 (#CaribbeanWeekNewYork2018, #CWNY18) when it brings together students enrolled in tourism and hospitality programs that have a devotion to the Caribbean and are eager to make a contribution to its sustainable development.
The Colloquium is designed with three main goals:
To serve as a catalyst for creativity through competitiveness and scholastic research
To enhance in-class learning among students by heightening sensitivity to sustainable initiatives in the Caribbean
To provide a platform for understanding the Caribbean tourism product and contributing to its development as a world-class destination
Teams are provided with the following three optional topics for their presentations: developing a strategic plan to confront one of four specific challenges facing the industry; designing a detailed tourism attraction proposal; or presenting an empirical and feasible initiative that governments can implement to boost tourism economic benefits within their local community.
Submitted presentations were reviewed and four schools were selected to participate in this year's contest to capture the coveted title of 2018 Student Colloquium Champions: Monroe College – New York; University of the Bahamas – Nassau, Bahamas; University College of the Cayman Islands – Grand Cayman; and University of Technology – Kingston, Jamaica.
The final free-style presentations will be judged during the Students Colloquium by a panel of sustainable tourism and finance practitioners – Hugh Hough, Partner and President, GreenTeam Global, NY; Petra Roach, Director-USA, Barbados Tourism Marketing Inc.; Reginald Canal, Founder & Partner, Les Cayes Partners; and Rob Holmes, Founder & Chief Strategist, GLP Films.
"Tourism education is a critical element of sustainability in the Caribbean and the CTO is committed to ensuring that the brightest and best lead the tourism industry into the future," said Sylma Brown, Director, CTO-USA, adding: "The Colloquium allows students to shine and to share their best ideas and original case studies."
Caribbean Week New York 2018 will have a special feel this year as the Big Apple's 8.5 million residents get a taste of the reenergizing and rejuvenating power of Caribbean wellness. During the week-long event (June 3 – 8), the wellness theme will be incorporated into many activities, including a trade show and educational forum for travel agents on how to sell the Caribbean as a wellness destination.
Registration details for all events can be found at http://www.onecaribbean.org/events-calendar/cwny-2018/
To participate in, or sponsor any Caribbean Week New York event, visit www.caribbeanweek.com; email Caribbeanweek@caribbeanweek.com or call (212) 635-9350.
CTO members receive special concessions when they participate in Caribbean Week New York. To find out more about membership visit http://bit.ly/alliedmembers or email membership@caribtourism.com.
For more information on the Caribbean Tourism Organization, please visit www.OneCaribbean.org
---