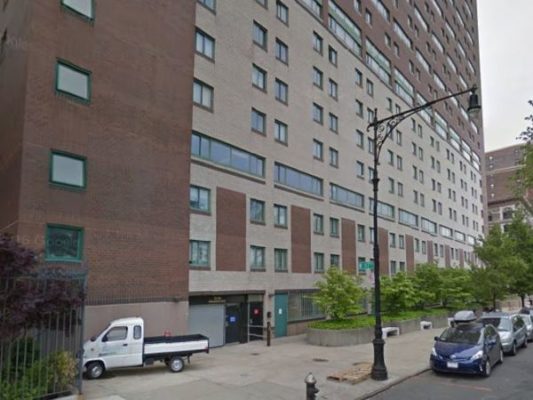 A Columbia University student had to be rescued from a dormitory's air shaft after taking a drunken seven-story plunge from the building's roof, according to multiple reports.
William Tarng, a 29-year-old general studies student at the Ivy League school, had to be pulled from a 16th-floor wall of the building on Morningside Drive near West 118th Street, the Daily News reported. Firefighters had to rip open the wall around 7 a.m. to rescue Tarng, according to the report.
Officials told the Daily News that Tarng had been partying the building the night before and was kicked out of a dorm when he became belligerent. After getting kicked out of the party Tarng went up to the roof and jumped down the building's air shat, according to the report.
A student living in the dorm told ABC7 about the man's strange behavior.
"He wasn't threatening, but he was definitely belligerent, and he was just standing up there being like 'I can't believe you guys made me sing,' and we had no idea what he was talking about," Zane Bhansall told ABC7.
At the party Tarng allegedly stuffed Oreo's in his mouth and attempted to steal the host's wine, Bhansall told ABC7. Eventually the students were able to get Tarng to leave by telling him his jacket was outside the room, according to the report.
The student was taken to St. Luke's Hosptial for surgery on an injured foot, the Daily News reported, and his current status is unknown.
A message left with the FDNY was not immediately returned to our source.
Photo by Google Maps street view
Related Articles
---
VIDEO
---
"Dr. Harry Delany is a renowned Harlem born and raised surgeon, the son of the great jurist and civil rights leader, Hubert Delany...." This monthly post is made in partnership with Harlem Cultural Archives.