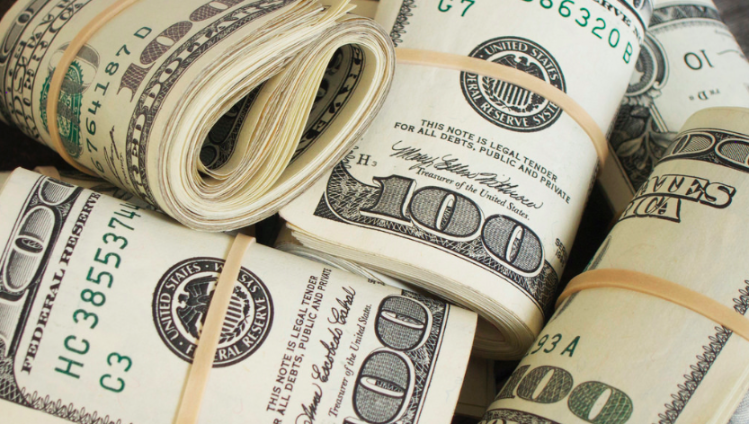 The NYC Department of Consumer Affairs (DCA) Office of Financial Empowerment (OFE) and the Federal Reserve Bank of New York today announced the findings of Student Loan Borrowing Across NYC Neighborhoods (the Report), the first neighborhood-level examination of student loan outcomes. The Report's findings show that although New Yorkers' delinquency and default rates are slightly lower than the national average, certain NYC neighborhoods are experiencing significantly higher rates of delinquency and default despite the fact that their residents have low average loan balances. These higher levels of student debt delinquency and default also tended to be among older borrowers and those in lower- income neighborhoods. In January, OFE will launch student loan clinics in targeted neighborhoods to offer resources for New Yorkers concerned about their student debt.
"We cannot ignore the impact student loans have on our communities," said DCA Commissioner Lorelei Salas. "Some students leave school with costly loans that they cannot afford, causing them to fall victim to a cycle of debt that can be very challenging to overcome. This report will help the City target our outreach and educational efforts to those neighborhoods that need our help the most. I encourage all New Yorkers who are concerned about their student loans to visit one of our student loan clinics this January to learn about ways to tackle student debt, consider options for enrolling in repayment plans, and improve their credit."
"Today's report reveals considerable variation in student loan repayment success across New York City neighborhoods. Especially noteworthy is our observation that lower balance and older borrowers typically struggle the most, especially in lower-income neighborhoods," said Joelle Scally, Administrator of the Center for Microeconomic Data. "Understanding where struggling borrowers live and their financial circumstances is critical to informing how to direct resources."
In partnership with OFE, the New York Fed analyzed data to examine student loan participation rates, average balances, borrower characteristics, and repayment outcomes across the five boroughs. The Report is based on data from the New York Fed's Consumer Credit Panel, a nationally representative sample of individual- and household-level debt and credit records drawn from anonymized Equifax credit data. The Report was developed to provide policymakers and community leaders with the information needed for effective, targeted interventions to ease the burden for New Yorkers struggling with student debt.
The student loan clinics that OFE will launch this January in targeted neighborhoods will include free access to confidential one-on-one financial counseling with a financial counseling professional from one of the NYC Financial Empowerment Centers  and legal aid professionals will be onsite to provide assistance as needed. OFE is also developing an updated suite of resources to help New Yorkers understand their options for financing college and repaying their student loans.
Additional key findings from the Report include:
There are key similarities and differences in student debt outcomes at the NYC level compared to the national level:
Approximately 15 percent of NYC adults have a student loan, owing a collective student loan balance of $34.8 billion. By comparison, approximately 18 percent of U.S. adults have a student loan with a collective student loan balance of roughly $1.3 trillion.
NYC borrowers tend to have higher median balances than Americans overall. However, New Yorkers' delinquency and default rates are slightly lower than the national average. This reflects the concentration of individuals in NYC with advanced degrees who are managing their debt more successfully than the average American borrower.
There is significant diversity across NYC neighborhoods with high-balance borrowers in Manhattan faring better than low-balance borrowers in the Bronx. This may reflect variation in degree completion rates, degree quality, and differences in current income levels and in family background and resources.
New Yorkers struggling with student debt are more likely to be older and to have lower balances:
NYC borrowers 45 years old and older have higher student loan delinquency rates than younger borrowers.
Borrowers with low balances tend to have higher rates of student loan delinquency and default.
Student loan repayment success corresponds with income:
Delinquency rates among borrowers in the lowest income quintile neighborhoods were 20 percent, with over half of those borrowers in default. In the highest income quintile neighborhoods, the delinquency rate is less than half that, under 10 percent.
More than 50 percent of borrowers in higher income areas are making payments and reducing their student loan balances, while only about 25 percent in the lowest income areas are reducing their balances and making on-time payments.
The Bronx had the most acute student loan distress, among other key borough- and neighborhood-level takeaways:
Among NYC boroughs, the Bronx had the highest rates of student loan distress, as measured by delinquency and default, followed by Brooklyn. (Three of the five neighborhoods with the highest percentage of borrowers with delinquent student loans were in the Bronx, and the other two were in Brooklyn. Four of the five neighborhoods with the highest default rates were in the Bronx, and the fifth was in Brooklyn.)
Manhattan had the highest student loan balances and ranked in the middle of the five boroughs for percentage of borrowers with student loans. It also had the highest share of residents with a college degree. (These findings together point to higher levels of educational attainment, a higher ability to repay, and a greater likelihood of being able to finance higher education without loans.)
Staten Island had the lowest share of borrowers with seriously delinquent student loan debt (90 or more days) and it had the lowest median student loan balance as a percentage of household income.
Queens had the second smallest share of delinquent borrowers and second lowest median student loan balance as a percentage of household income, 25 percent, compared to 20 percent in Staten Island.
For additional information about OFE's NYC Financial Empowerment Centers and its support for New Yorkers facing debt collection issues, click here.
OFE assists New Yorkers with low incomes by developing and offering innovative programs and services to increase access to high-quality, low-cost financial education and counseling, safe and affordable mainstream banking, and access to income-boosting tax credits and savings. The City's Financial Empowerment Centers offer free, one-on-one financial counseling to help New Yorkers tackle debt, save for the future, open a bank account, improve credit, and much more. NYC Financial Empowerment Centers have served more than 46,000 clients since 2009 and have conducted over 80,000 counseling sessions to date. In total, Financial Empowerment Center clients have reduced over $54.3million in debt, and increased their savings by $4.3 million. New Yorkers can call 311 or visit DCA's website to schedule a free and confidential appointment.
---
---
New Yorkers who are being contacted by a debt collector about their should student loans can download DCA's Debt Collection Guide, check if a debt collector is licensed and file a complaint online at nyc.gov/dca or by calling 311. Anyone seeking to collect debts from New Yorkers is required to be licensed by DCA and must include their DCA license number in all letters sent to consumers no matter where the agency is located.
For more information about DCA and its work, call 311 or visit DCA at nyc.gov/dca or on its social media sites, Twitter, Facebook, Instagram and YouTube.
Related Articles
VIDEO
---
Harlem Cultural Archives is a donor and foundation-supported Historical Society, Its mission is to create, maintain and grow a remotely accessible, online, interactive repository of audio-visual materials documenting Harlem's remarkable and varied multicultural legacies, including its storied past as well as its continuing contributions to the City and State of New York, the nation, and the world.
Support Harlem Cultural Archives
and
click here to get more Harlem History
, Thank you.