---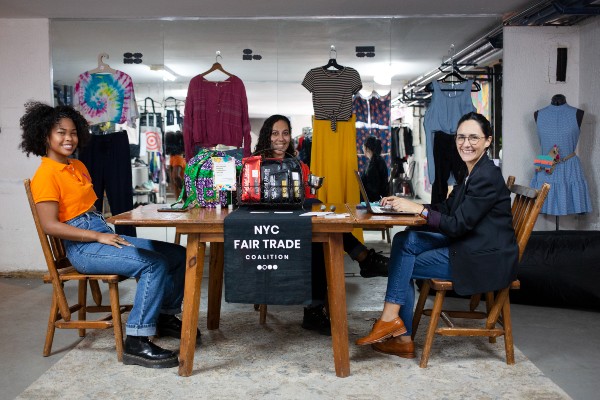 As a part of the Storefront Startup program, the Sustainable Fashion Community Center (SFCC) comes to East Harlem.
The Sustainable Fashion Community Center (SFCC) is located in East Harlem at 1795 Lexington Avenue, this two-floor retail space serves as a clothing recycling center, a member-led pop-up, and a safe space for gathering, sharing, and educating.
Downstairs, "The Swap Shop"
https://www.nycfairtradecoalition.org/theswapshop
The basement of the SFCC features fashion, books, fabrics, and plants, boasting hidden gems and unique finds sure to satisfy any swapper.
Guests can become monthly members and swap their items free of charge or can pay a $ 15-day pass. A true must-see? Their hidden exhibit, "UnFair: The Story of Consumption, Production, and Unsustainable Thinking," a backyard greenspace full of vegetable plants donated by McEnroe Farms.
The space also hosts community events like painting classes, zodiac dance parties, and mending workshops.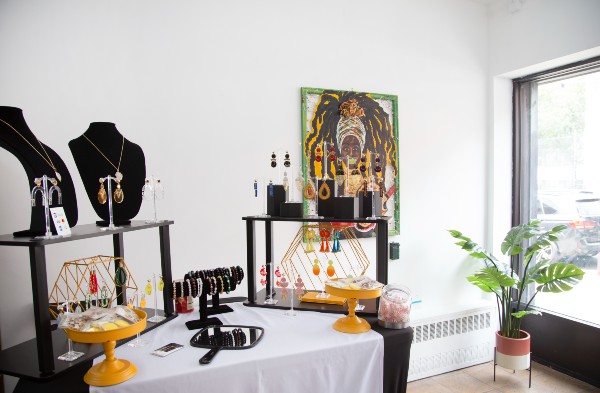 Upstairs, "The Fair-Trade Gift Shop"
https://www.nycfairtradecoalition.org/thegiftshop
Much more than your average gift shop, this space features fair-trade coffee, gorgeous organic, artisan-made goods, and serves as a co-working space and studio.
Guests are encouraged to volunteer their time in exchange for access to the space and the downstairs swap or sign up for a monthly membership for access to the space.
More than a co-working space, this is a breeding ground for community organizers, fair trade advocates, and those wishing to surround themselves with like-minded individuals.
Storefront Startup is a partnership between non-profit Chashama and the New York City Department of Small Business Services.
The program launched in February of 2021 in direct response to the pandemic with the goals of providing commercial space to business owners free of charge, and bringing financial stability, commerce, beauty, and hope back to NYC.
Photo credit: 1-2) Rubenstein Public Relations.
---