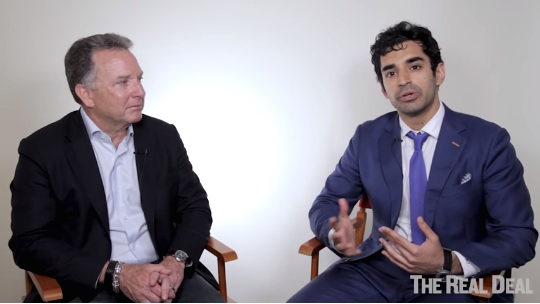 Before he became one of New York's biggest developers, Steve Witkoff was a frayed shirt-wearing lawyer billing the very crowd he would later become a part of.
"Every day you were representing these swashbuckling guys who were entrepreneurial in their spirits," Witkoff said of his clients at Dreyer & Traub, who included the likes of Peter Kalikow, Arthur Cohen and Howard Lorber. "They felt like the rock stars to me!"
The Real Deal's Hiten Samtani sat down with Witkoff for a wide-ranging interview in which the mogul discussed how he went from buying ramshackle buildings in Harlem with Larry Gluck, to breaching the "Maginot Line" and making a play for Manhattan icons like the Woolworth Building, to developing pricey condos like 150 Charles Street and 111 Murray Street.
Witkoff also sought to quash a commonly-held perception of him as a "wild guy" and overleveraged businessman, addressing a front-page 1998 Wall Street Journal article that painted him that way.
"What they loved and what became part of the story is that I was licensed to carry a gun," he said. "So then they turn that into the 'pistol-packing guy who went up to the Bronx'."
And he launched a spirited defense of his longtime friend Donald Trump, dismissing the scandals the president is engulfed in as a whole lot of hot air.
"I actually think that he's doing a really good job." Witkoff said of Trump. "And you couldn't pay me to do his job."
Watch the video above to see the conversation in full.
Via Youtube.com
Related Articles
---
VIDEO
---
"We re-imagine, recreate, and redeem cultural omissions and misrepresentations of Blackness, for the culture. ...." This post is made in partnership with British Pathé.