---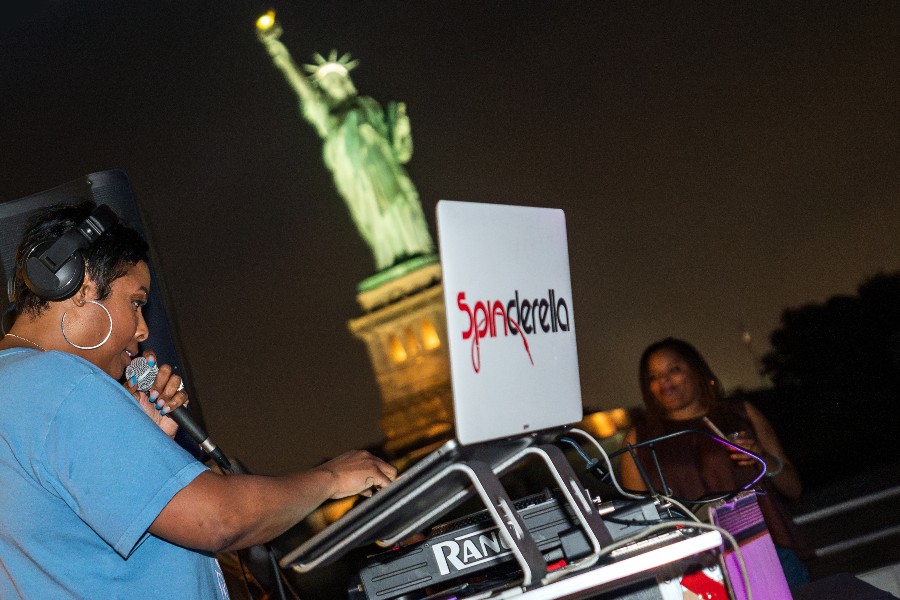 By Stephanie Woods
What a monumental moment -The Circle Line Summer Dance Series celebrated Hip Hop's 50th. Anniversary with DJ Spinderella paying homage to Missy "Misdemeanor" Elliott.
Heavy rain was not enough to keep the hip-hoppers from Harlem to the Hudson away as the evening was spent cruising around the city while passengers not only danced but performed to Missy's hits all night long. Choreographer 'Be-Free' Byron Freeman reminded the anxious crowd to get ready for their dancing debut 'tour' for Missy Elliott-the evening was a make-believe set as all were imaginary 'background' dancers for one of the hottest singer, songwriter, producer, and rapper in the business. The dance lessons were easy-breezy, fun, and artsy. After the animated lessons were taught, the team was told to end their steps with the 'best' pose for hip-hop.
Byron makes hip-hop dance and expression look easy and has been dancing since he was a youngster hanging out with his beloved Godmother Toni who he credits with teaching him how to dance and encouraging him to be the outspoken, fun-loving soul that he is today. The dance steps are complex but taught with such ease that you would never know you completed a complicated dance routine that could really be used in a real show-stopping dance performance. After Byron's lessons were completed and the boating partygoers were ready to 'rock the boat' -the magical evening began as it toured around Manhattan and stopped right in front of The Statue of Liberty.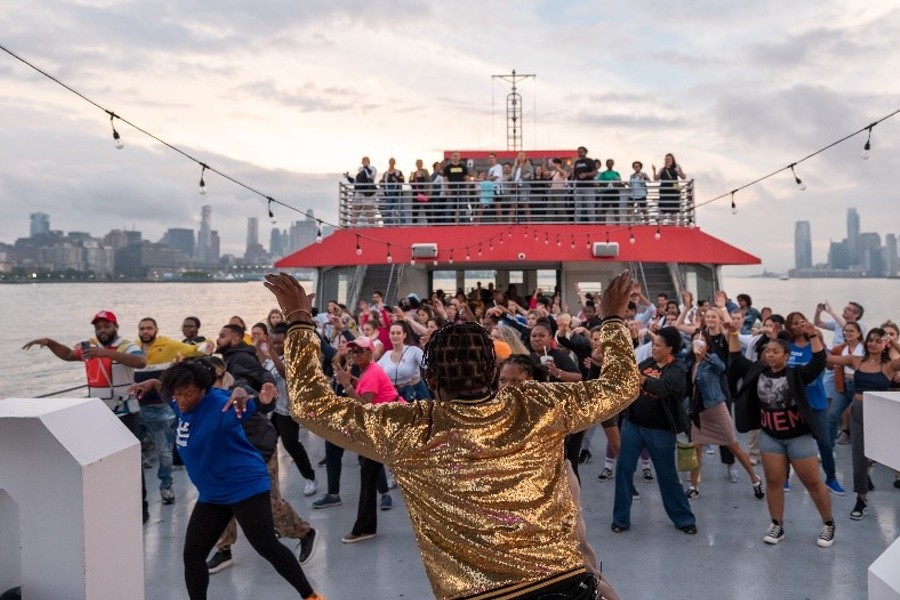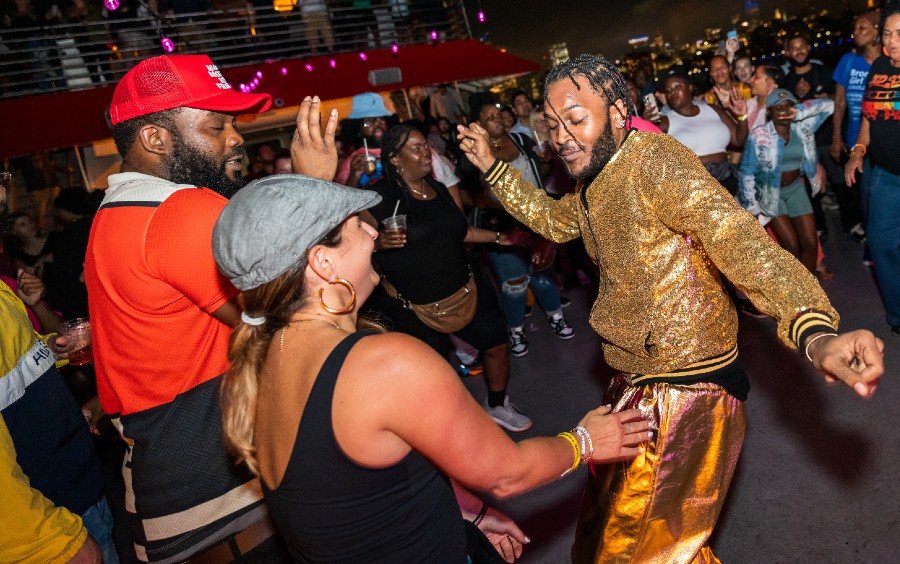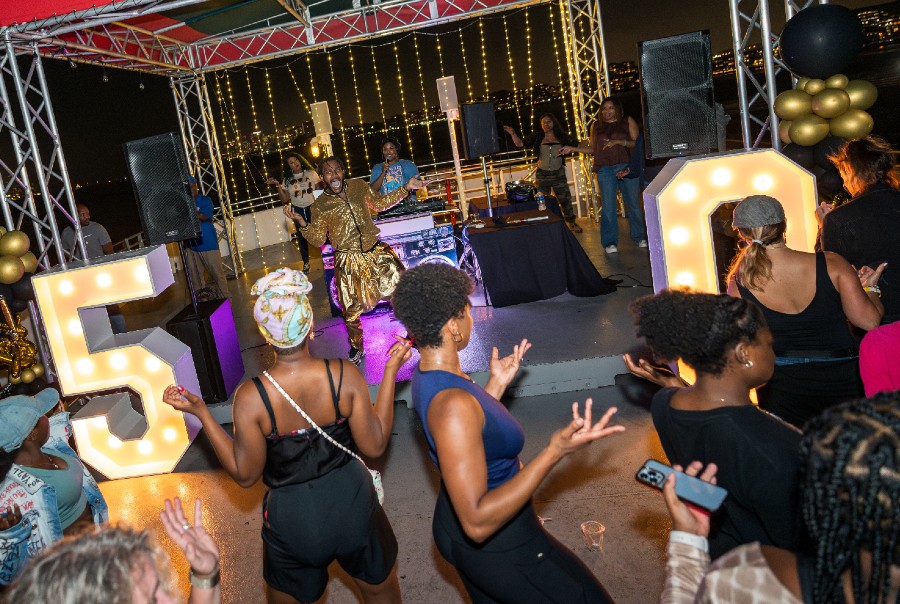 It was pure magical, what Byron could teach those with two left feet. The Circle Line Summer Dance Series pays tribute to highly celebrated and admired artists. They recently celebrated Taylor Swift, Lady Gaga, and Beyonce'-the two-hour cruise has become a summer hit.  This particular dance series was dedicated to hip hop and what better and truly relevant way to commemorate the culture than to have a pioneering 'Queen' DJ Spinderella on board?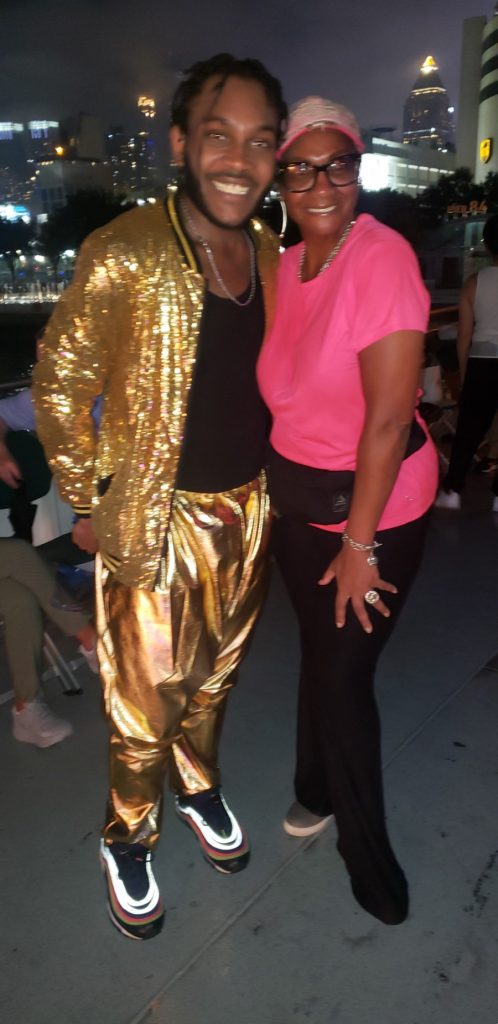 Deidra Muriel Roper aka "DJ Spinderella"- the iconic DJ for pioneering female rap group Salt & Pepa reminded the crowd that 'Push It, Shoop, and Whatta Man was still a hip-hop hit. The crowd was excited to be in the presence of hip-hop royalty, and Spinderella was equally excited to be spinning all Missy's hits for the evening. According to Spinderella, the evening was magical for her as she stated "It was an honor to be rocking all night to my good friend Missy Elliott." The night was memorable, energetic, lively, and electrically animated. Byron taught it, and Spinderella 'Worked it'.
Happy 50th. Anniversary Hip Hop!
Stephanie Woods
Stephanie Woods-McKinney is a Bronx native who graduated Magna Cum Laude from The College of New Rochelle with a Bachelor of Arts Degree in Liberal Arts. She is a vocal community activist who sits on Community Board #10 in the Bronx; is a Co-chair of the Youth & Education Committee and holds a deep love for Hip Hop culture and community activism. Stephanie writes throughout NYC, and Harlem, she has also received countless awards and letters of recognition for her hip-hop photojournalism and a 'Citation of Merit' from Eric Adams. https://www.linkedin.com/in/stephanie-w-2637a229/
Photo credit: 1) DJ Spinderella 2) Byron and lady in hot pink shirt) of Byron Freeman and God-Mother Toni. By Stephanie Woods. 3-4) By Matt Richie.
---