---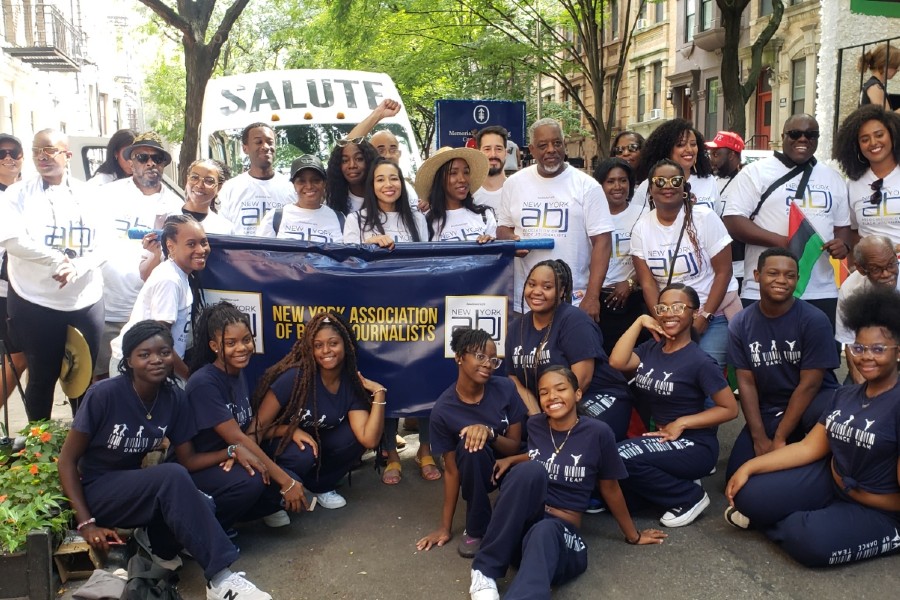 By Stephanie Woods
Since 1976, The New York Association of Black Journalists (NYABJ) based in Harlem has continued to support 'Black' news and Black media-related professionals. 
The organization supports its members and has been a forceful and mentoring business for all areas of media relations.  The New York Chapter consists of over 1,000 members and offers developmental workshops, mentorships, resume/career support, building your brand guidance plus networking affairs while hosting an annual Juneteenth Gala celebration and celebrating 'Black History Month' with an intimate mingle mixer. Women's History Month is another observed moment of recognition and observance within the organization and panel discussions and forums with powerful media reporters and influencers are held to celebrate women in Media.  The "National" Association of Black Journalists was established in 1975 and was based in Washington DC, The National Chapter holds 130 chapters which are now based 'worldwide' and their annual convention is a highly anticipated career fair held at different locations around the world. 
This year, The New York Association of Black Journalists New York Chapter, headed by President Bonita Sostre and Vice-President Bill Allen was a hit amongst this year's African American Day Parade spectators (see photo).  According to Bonita, "being a part of this year's festivities felt amazing, and being a part of such a historical event, I felt immensely proud-the members of NYABJ turned out strong to support the community in which many of us live and work."  The crowd displayed great pride and joy as the organization strutted down the boulevard wearing their custom-designed "New York Association of Black Journalists" tees.  After admiring the organization marching in the parade, young artist Malia inquired about membership and eagerly and anxiously vowed to enroll in their 'First Take' Program next year.  The 8-week program supports young high school students with an interest or admiration for a career in media.  The program consists of workshops and has included internships at ABC, The Associated Press, Essence Magazine, The New York Daily News, The Huffington Post, The New York Times, and more. The participants of 'First Take' are paired with a mentor and the program has been successful and very well received.  Some participants have received 'financial' scholarships from local politicians. 
NYABJ will focus on membership and continue to build relationships within media and target listeners on their podcast "The Sidebar" where each episode will feature honest conversations with journalists, content creators, advocates, trailblazers, and new voices alike as they talk about what it really takes to keep our communities informed and engaged–according to their website.
For more information on the organization or membership, review their website: www.NYABJ.ORG
Stephanie Woods-McKinney
Stephanie Woods-McKinney is a Bronx native who graduated Magna Cum Laude from The College of New Rochelle with a Bachelor of Arts Degree in Liberal Arts. She is a vocal community activist who sits on Community Board #10 in the Bronx; is a Co-chair of the Youth & Education Committee and holds a deep love for Hip Hop culture and community activism. Stephanie writes throughout NYC, and Harlem, she has also received countless awards and letters of recognition for her hip-hop photojournalism and a 'Citation of Merit' from Eric Adams. https://www.linkedin.com/in/stephanie-w-2637a229/
Photo Credit: 1) New York Association of Black Journalists at the African American Day Parade 2023. Stephanie Woods-McKinney.
---