---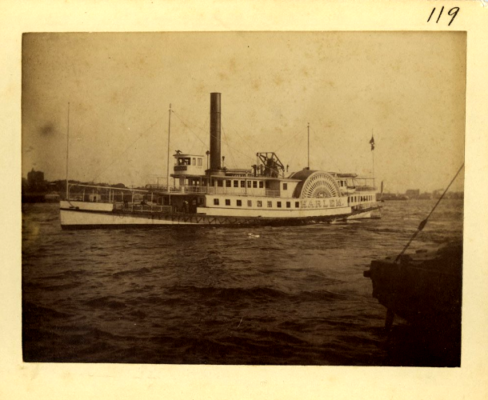 Here's a great photograph of the grand old Steamboat "Harlem," built in 1873, at 111th Street and Eleventh Street, West Harlem Pier, New York, 1891.
The Steamboat "Harlem," carried goods, electeds, residents, everyone from all around, up and down the Harlem River.
The Steamboat "Harlem," New York, 1897-1918 (Photographs) Here are two great photographs from Digital Culture of Metropolitan New York of the grand old Stea…Jul 2 2017harlemworldmag.com
Readers if you have more information about the Steamboat "Harlem," please share it with us in the comments section below
Via source by Stonebridge, George Ehler.
Related articles
Related Articles
---