---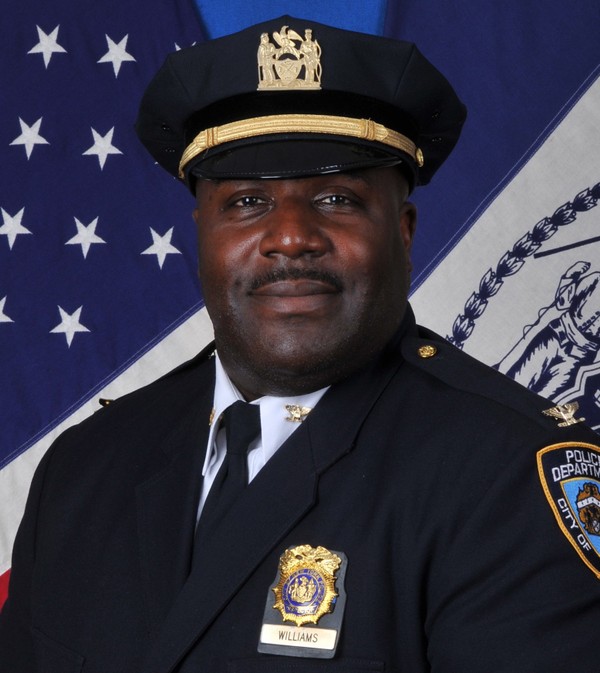 SILive reports that should a terrorist plot ever take aim at Staten Island, the borough couldn't ask for a more experienced tandem at the helm.
The NYPD this week announced the appointment of Kevin A. Williams as the new executive officer of Police Borough Staten Island, which places him second in command.
Williams' most recently served as executive officer with the NYPD's Counterterrorism Division, which makes him the second recently-appointed commanding officer on the Island with that type of experience.
Assistant Chief Kenneth Corey, who this year took over as borough commander, previously served as commanding officer with the NYPD's Office of the Deputy Commissioner of Intelligence and Counterterrorism.
That experience was put into action earlier this year during preparations for the St. Patrick's Parade in West Brighton.
Williams, who joined the force nearly 22 years ago, has commanded the 28th precinct in Harlem and served as executive officer in other parts of Harlem and upper Manhattan.
At the start of his career, Williams patrolled the streets of Bedford-Stuyvesant, Brooklyn, followed by a post later in his career at Patrol Borough Brooklyn South, police said.
In addition to his experience with the department, Williams earned a bachelor's degree in criminology and criminal justice from City University of New York John Jay College, and is a 2014 graduate of the Police Management Institute at Columbia University.
While a new second in command moves in, former executive officer Donna Jones will become the commanding officer for the department's Criminal Justice Bureau.
In addition to her oversight of traffic safety, domestic violence reduction and administrative functions of the command, Jones was instrumental in organizing  community events on Staten Island.
---