---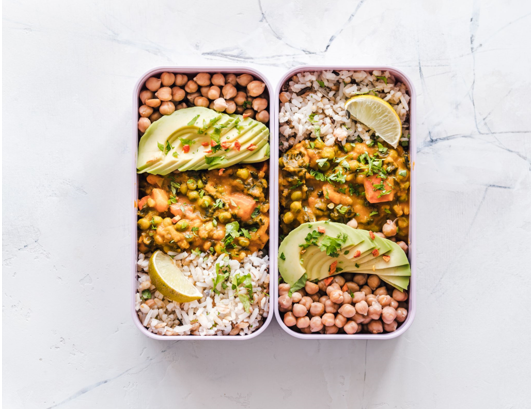 Are you thinking of going on a keto diet to lose weight? Well, you are certainly not alone.
Over the past few years, more and more people are discovering ketogenic eating, which not only can help you with weight loss, but also offers a myriad of other health benefits. You are likely to enjoy improved energy levels and develop lower risks for heart health and diabetes, along with keeping your waistline in check.
But hold on! Before you go on and chalk out a keto diet plan, you might need a little preparation. Without an organized approach, it is possible that you might feel a bit overwhelmed by all the restrictions on how to cut out carbohydrates and increase the intake of healthy fats.
Here are some essential tips for all those who are trying the keto diet for the first time.
Do your homework.
Even before you get on a keto diet, you need to understand if keto is right for you. Do some research on the diet, how it works, and which foods contain fats, proteins, or carbs. A good way to get your bearings and start on the right foot is by reading a guide for beginners, such as Plan Ketogenic. By educating yourself, you will know what to expect and how your body will respond when it shifts from carbs to fats for energy.
Is the diet right for you?
Keep in mind that a keto diet is not for everyone, especially those with certain health conditions. Everyone should consult with their doctor before starting on the diet, and be sure to mention if you have any conditions related to the thyroid, pancreas, liver, or gallbladder. If going to the doctor in person poses difficulties, take advantage of telemedicine and look into scheduling a virtual appointment.
Keep it simple.
Always take small and simple steps to make the changes to your diet, especially when you are starting out. You are more likely to stick with the diet if you modify your eating habits gradually, instead of all at once. Before you start counting carbs, focus on cutting out ultra-processed foods and preparing your own meals with low-carb vegetables and healthy fats.
Eat sensibly and the right portion.
Eat only when hungry and know that portion size does matter. Once you've gotten comfortable eating keto-friendly foods, it's time to calculate your macros so you know how much fat, protein, and carbs to eat each day. These numbers are different for every individual and also depend on what your goals are. Once you know your daily limits and targets, you will plan and record what and how much you eat in order to stay on track. You may gain weight if you consume too many calories, even if you're choosing the right foods for keto. So, keep those portions under control, avoid binge eating and enjoy the positive effects of a long-term ketogenic diet, as shown in this study.
Hone your cooking skills.
It is a good idea to look at different sources and websites on keto recipes and cookbooks to get an idea of what goes in the diet and how to prepare some great recipes that you are sure to love. Doing so will not only help you upgrade your cooking skills, but also motivate you to prepare fresh food at home and stick with the keto diet plan.
Expect some side effects.
You might have to prepare for the keto flu, which is a common side effect of the diet. This is the phase when the body is adjusting to the new way of burning fat for energy. You might feel a bit lethargic in the first few days or weeks because of a change in the diet. So, take it easy with the diet and yourself, and there is no need to get crazy with extreme food restrictions. A slow and steady approach is best so that your body can adapt.
Accept if the diet doesn't work for you.
Even though ketogenic diets are now immensely popular as they deliver fast results, the approach may not work for all. There is a possibility that your body may not accept the diet, whether due to certain physical or medical conditions. Mentally, you may find it difficult to stay dedicated to this way of healthy eating when juggling a busy schedule, or incorporating the dietary needs of other members in your household. So, listen to your body's signals, your dietician, and be honest with yourself.
Starting a keto diet can be a challenge, especially for those who are not used to diet restrictions. Expect a few hits and misses on your keto journey and be prepared to ask for support, other options like Bio X4 review and guidance from your family and friends and, of course, your doctor.
Make a plan for a good long-term goal and shift towards a healthier keto diet gradually but surely. If you are well prepared and accept that there may be some hiccups along the way, it will be easier for you to stay motivated and stick to the diet in the long run. Remember what the benefits are and why you are doing the diet in the first place!
---