---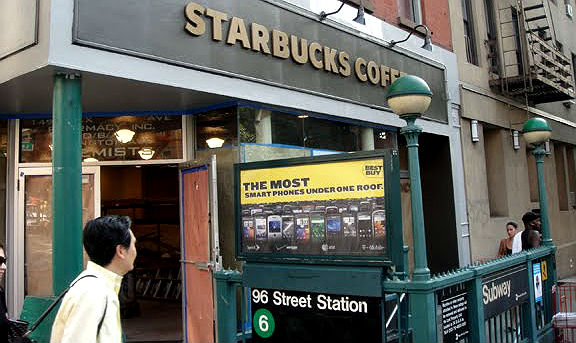 Some companies are taking the initiative to stay on the good side of younger consumers who are driving a trend towards more eco-friendly business practices.
The latest example is Starbucks, which announced a new set of standards it hopes to meet by the year 2030.
In a public letter, Starbucks CEO Kevin Johnson said that his company is trying to "think bigger" when it comes to taking steps to protect the planet, more information can be found at Forbes News 9.
With that in mind, he said that Starbucks will be taking the next decade to "become resource positive and give more than we take from the planet."
"Sustainability has been at Starbucks core since the beginning and consistent with our belief that we can build a great business that scales for good," he said.
New sustainability goals
The new goals that Starbucks lays out focus primarily on reducing the company's waste, carbon footprint, and water use.
Three preliminary targets that Johnson lays out in his letter include:
Reducing 50 percent of Starbucks' carbon emissions through its direct operations and supply chain;

Conserving or replenishing 50 percent of water withdrawal for direct operations and coffee production, with a focus on communities and basins with high water risk; and

Reducing waste sent to landfills from stores and manufacturing locations by 50 percent, with a broader shift toward a circular economy.
In addition to these goals, Johnson says Starbucks will be looking to implement five additional environmental strategies that it will reassess with the rest of its pledge in 2021 when Starbucks celebrates its 50th anniversary reports Consumer Reports.
The five strategies include:
Expanding plant-based options to migrate towards a more environmentally friendly menu.

Shifting from single-use to reusable packaging.

Investing in innovative and regenerative agricultural practices, reforestation, forest conservation, and water replenishment in the company's supply chain.

Investing in better ways to manage waste — both in stores and communities — to ensure more reuse, recycling, and elimination of food waste.

Innovating to develop more eco-friendly stores, operations, manufacturing, and delivery.
"Today is a milestone for our business as we declare our concern for our planet's future and commit to do more," Johnson concluded.
---