---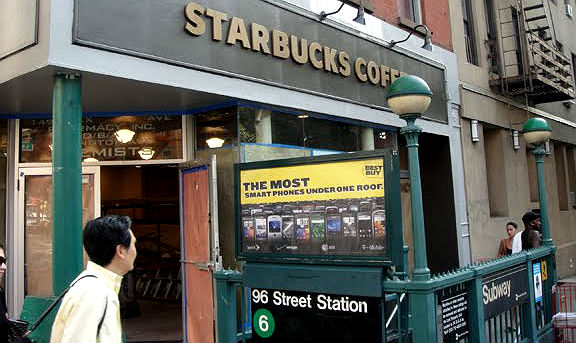 With a number locations in Harlem, Starbucks today announced a new lineup of cold beverages that will become the foundation for a new "cold bar" of coffee and espresso products. This new menu focused exclusively on the portfolio of cold coffee affirms the company's ongoing investment in the category of iced beverages coming off of the highly successful, nationwide launch of cold brew last year in all company-owned U.S. stores. In addition to bringing handcrafted vanilla flavor to cold brew coffee, Starbucks will also debut a handcrafted Starbucks Doubleshot on Ice espresso beverage and introduce Nitro Cold Brew in select cities.
"For over 40 years we have perfected the craft of roasting and brewing the finest hot coffee and while we have always offered our customers new options in cold coffee, nothing will compare to the pace of flavor, craft and brewing innovation we will see in the next few years," said Howard Schultz, Starbucks chairman and ceo. "The opportunity to create an entirely new cold coffee experience is limitless and our customers are already telling us that they want to meet us on this journey as cold coffee is now becoming a go-to drink."
In last quarter Starbucks reported a 20 percent increase in the overall iced portfolio after the introduction of cold brew in its retail stores and Nitro cold brew is currently the second highest-selling beverage at the Starbucks Reserve Roastery and Tasting Room in Seattle. U.S. iced coffee consumption has grown by 75 percent in the past decade and cold brew sales grew 338.9 percent between 2010 and 2015, according to industry experts.
Just in time for summer, click here to review the expanded core cold bar menu available in participating stores in U.S. and Canada.
Recipes for cold coffee beverages are developed by Starbucks coffee and research teams, who taste hundreds of cups of coffee to ensure the right blend, roast and brewing method in order to create the perfect flavor profile. This process mirrors how Starbucks teams create new and limited offering hot coffee and espresso beverages, including the introduction of the Flat White in 2015, which drove sales growth of the Starbucks espresso category that was higher than it had been in the three years prior to introduction.
Via Starbucks
---