---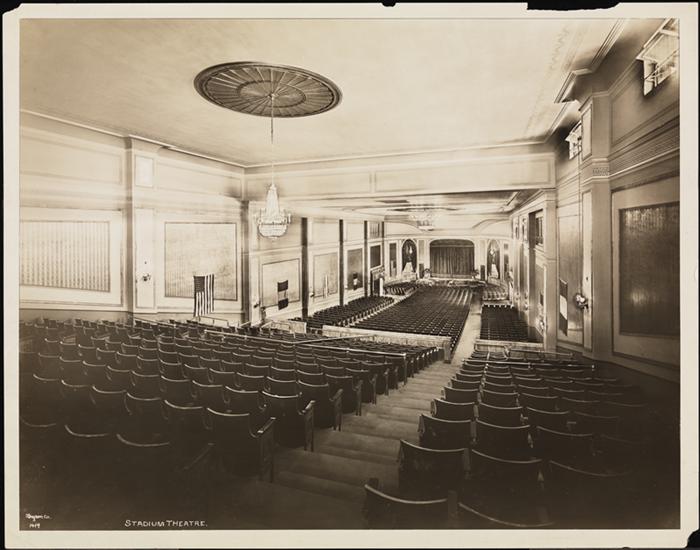 A beautiful interior shot of the Stadium Theatre located at 2180 Third Avenue at 119th Street and Third Avenue in East Harlem, New York, 1921.
Time has forgotten this spectacular neighborhood motion picture theaters on Third Avenue at East 119th Street. The Stadium Theatre opened in 1921, with it's the elaborate chandelier hanging from the center of the ceiling and was one of New York City's first to convert to Spanish-language films (circa 1938-39) becoming the Sun Theatre.
It was listed as (Closed) in 1944. A property search suggests that the building was last in retail use as a furniture showroom. It was demolished in the 2000's, and a school occupies the site today.
Photographed by the Bryon Company.
Do you have more information about its history?
(via cinematreasures)
---