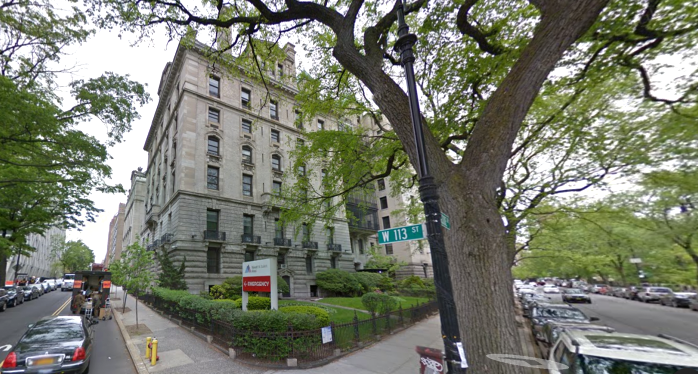 Last month, Mount Sinai St. Luke's Hospital (formerly just St. Luke's) sold off five large, turn-of-the-century buildings in Morningside Heights to Delshah Capital for $111.5 million. Now, the firm has filed plans to convert the elaborate old structures to apartments.
The five buildings were part of the original 10-building campus developed for St. Luke's Hospital in the 1890s. Designed by Ernest Flagg, the Beaux Arts complex includes the Plant, Scrymser, Travers and Minturn Pavilions, and a two-story carriage house built for horse-drawn ambulances. The Plant and Scrymser buildings are landmarked, and Delshah head Michael Shah is getting ready to submit plans to the Landmarks Preservation Commission.
He told The Real Deal that he plans to upgrade and preserve the exterior, while renovating the interiors.
The plans call for 204 apartments across 240,614 square feet of residential space, for an average apartment of 1,179 square feet. The apartments will be upscale rentals, and around 50 of them will be duplexes.
While the main address for the property is 401 West 113th Street, Delshah's project will go by 30 Morningside Drive.
CetraRuddy Architects will oversee the renovation and conversion.
The site overlooks Morningside Park and sits down the block from Columbia University. The Cathedral of St. John the Divine is right across the street, and Delshah's rentals will compete with Brodsky Oragnization's new Enclave at the Cathedral, a two-tower rental project that was just finished on the church property.
Rents at the 15-story, 428-unit development range from $2,322 for a small studio to $5,100 for a two-bedroom.
Via source
Related Articles
---