---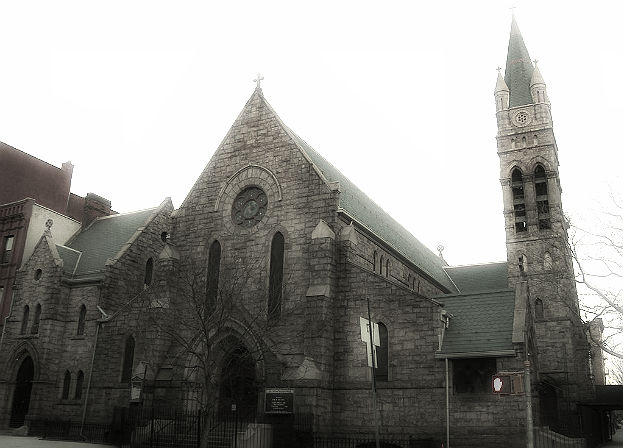 St. Andrew's Episcopal Church, the first Episcopal parish in Harlem, was organized in 1829 by the Rev. George L. Hinton (more of that history can be found here).
The first church building, erected between 1829-30 on East 127th Street between Park and Lexington Avenues, was destroyed by fire on November 18, 1871.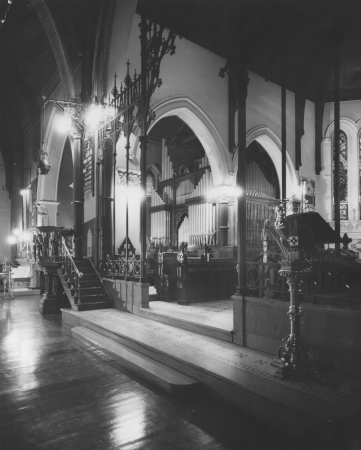 A new church was built on the same site in 1873 to the High Victorian Gothic designs of architect Henry M. Congdon. Only 16 years later, Congdon was again hired by the congregation, this time to dismantle and move the church to a new site located two and a half blocks west.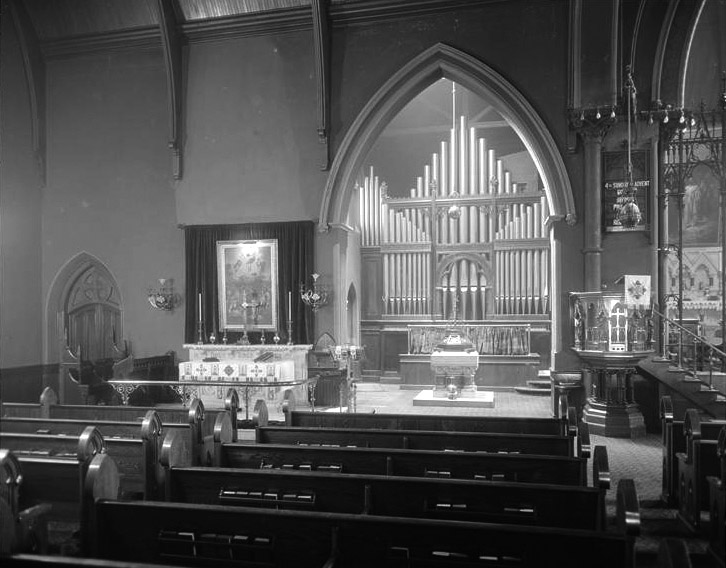 The result was a reoriented and enlarged church with a heightened tower and added clock. In 1890, a 10-bell chime was installed in the tower, built by the Meneely Bell Foundry of West Troy (now Watervliet), N.Y.; unfortunately, the bells are currently without a workable playing mechanism. In 1942, the church discontinued its practice of renting pews, thus opening the church to black parishioners, many of whom are of Caribbean descent.
On March 18, 1980, it was added to the National Register of Historic Places. It is still an active parish in the Episcopal Diocese of New York (via source).
---