---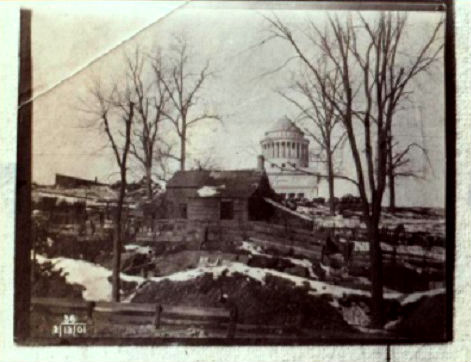 An amazing photograph looking northeast on a snowy in Riverside Park with columns and dome from General U.S. Grants Tomb beyond with a squatters wood shack in the foreground in West Harlem, NY, February 13th, 1901. 
We think the wooded fence on the lower left hand side of the photograph that angles down to the right (might be) West Side Highway and 123rd Street.
Gift of Randall Comfort via source.
---