---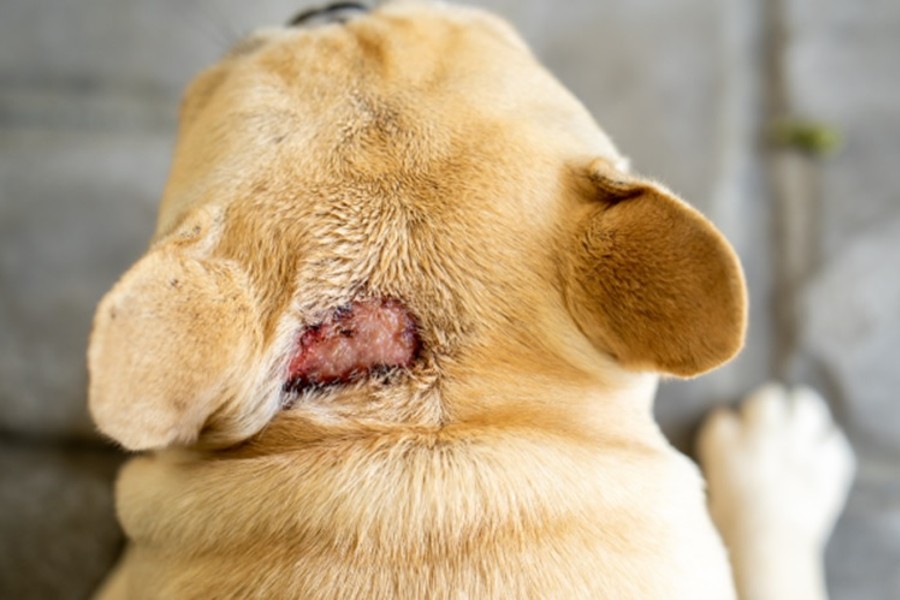 Keep your dog happy by avoiding hot spots. Learn everything you need to keep your dog's skin safe and healthy while treating hot spots on his body.
You've come to the right site if you're wondering how to treat a hot spot on a dog. Many dog owners are unsure about the best way to care for their pet. Your dog may experience excruciating agony from hot spots, so you'll obviously want to restore his skin's health as soon as possible.
We have your back. This article will cover a variety of topics, including what hot spots are, what causes them in dogs, how to treat them effectively, and the best treatments to use. You can be confident that you will leave with everything you need to properly treat your dog's hot spots, and your dog will soon feel as good as new and for more info visit our website Puainta it isthe best veterinary care to pets and the devoted families who care for them.
What Do Dog Hot Spots Mean?
Acute moist dermatitis was once the term used to describe hot areas. These infected skin lesions are red and unpleasant. They can occasionally be elevated and show signs of annoyance. Hot spots often accompany some hair loss and can arise suddenly. They have the capacity to expand rapidly.
Although hot spots can occur anywhere on a dog's body, they are most frequently observed on the hips, neck, limbs, or face. Wherever the hot areas are, the lesions' appearance and size may slightly vary, but overall, they will all be very similar.
Hot spots can be relatively mild and heal quickly, but they can sometimes progress into more serious problems, including deep skin ulcerations or even widespread infections. Dogs who have hot spots often have roundish red spots on their skin. If your dog licks the spots, they will grow larger and irritate you more.
The size of hot patches on dogs might vary. Typically, they are swollen, raw, and red. There may be brief periods of bleeding there, but this isn't usually the case. The affected area will swell and hurt. Usually, a dog's scratching, licking, or gnawing will cause it to spread.
Because the skin is so inflamed and moist, dog hot spot healing stages do have a distinctive appearance that is typically distinct from other skin disorders, such as mange and ringworm. Knowing the causes of hot spots makes treating them less difficult. The spots will heal more quickly and won't recur if the wound and the cause are treated concurrently.
Dog hot spots can be brought on by a number of common ailments. These consist of:
Food Sensitivities
The type of allergy will determine how it is treated. Your dog's food may need to be modified. Which foods are beneficial and which cause problems can be recorded. If required, consult your veterinarian to help you choose the most effective course of action for your dog.
Allergies To Fleas
Fleas may cause your dog to respond negatively. Make sure your dog doesn't have fleas and take steps to avoid getting them. Since food allergies are less frequent than seasonal problems, it's crucial to test those out before proceeding with therapy. Dogs may be allergic to grass, pollen, hay, fungi, and bugs during certain seasons. By altering their food, supporting their digestion, detoxifying their liver, and using topical medications, you can keep them comfortable and healthy.
The dog may scratch at the yeast or bacteria in the ear canal because it is so bothersome, which can lead to uncomfortable hot patches behind the ear, on the neck, or on the ear flap. Your dog will remain healthy and comfortable if you treat ear infections as soon as possible. This will help prevent the development of subsequent hot spots.
Another typical cause of hot spots on dogs is an excessive amount of wetness from swimming. Make sure to let your dog completely dry off to keep his coat and skin safe and healthy and to avoid the development of hot spots.
Poor Personal Car
Dogs may bite at tangles if their hair is long or unruly because of this. This may result in matted fur and open wounds, creating the ideal conditions for a hot spot. Keeping your dog clean, brushed, or groomed might help lessen the possibility of hot spots.
Care for A Dog's Hot Spot
Hot spots can frequently be treated at home. Understanding the dog hot spot's root cause is crucial, though. To prevent more hot spots from occurring and to address any underlying disorders, the source should always be found. A trip to the clinic is required to identify the underlying cause and treat excessively infected hot spots on pets. If the affected area is increasing in size or constantly bleeding at the hot point, it is much more essential.
Colored Ejection
Your dog will lick or scratch the sore region no matter what. If you cannot stop your pet from licking or scratching it, you should also visit the clinic sooner. Although some dogs would not be able to enter the area without assistance, tools like a dog cone could help.
You might be interested in the veterinarian's treatment options if your dog has never experienced a hot spot. Most veterinarians will treat the hot spot with an e-collar, give your dog anti-itch medicine, and recommend oral antibiotics depending on how severe it is.
The veterinarian may perform tests or identify the root causes of the hot spot, which may necessitate further medical attention or medicine. These are most frequently used to treat allergies, fleas, ear infections, and other conditions. Getting your pet to the vet as soon as you can will help you stop the infection from spreading.
There are a few things you can do at home to help heal hot spots if you can't get to the vet immediately. To encourage the hot spot's recovery, If required, trim the fur surrounding the hot location with dog hair clippers. By giving the hot region and the affected areas access to air, you can avoid extra moisture that might impede healing. Avoid using scissors since you can hurt your dog and you can't always tell how big the hot spot is below the hair.
By HWM Partnership
---