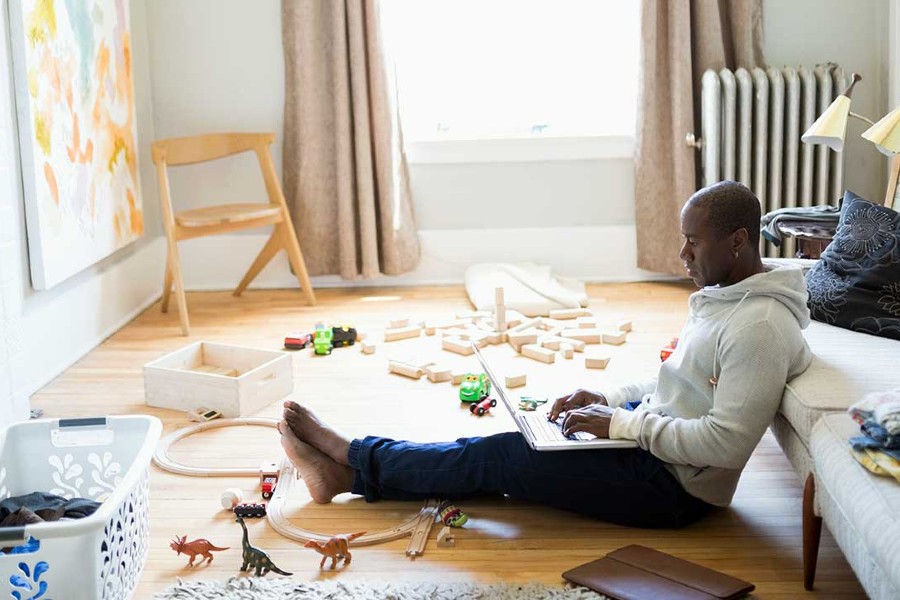 Considering applying for your first-ever loan? No problem, we understand it can be a stressful process, it's new and scary, and there is a lot you do not know.
Whether you want a fast advance loan online or a personal loan, most of the process is similar. 
However, we traditionally recommend personal loans over most other loan types (unless the loan is specific to a purpose). Personal loans are the most popular type of loan, and this is usually the loan type most people choose as they are very flexible.
That being said, even with flexible loans such as personal loans, there is still plenty you need to be aware of.
Before you take out your first loan, we will talk you through what you need to know, how to get a personal loan, and what you need to avoid.
Things You Need To Know 
So, what should you be aware of before you apply for a loan? Let's take a look.
Credit Scores & Credit History 
A good credit score and credit history will prove to lenders that you are able to pay credit obligations off in good time. The better your credit score is, the better chances you have of securing a loan with favorable terms.
Good loan terms can actually save you thousands over the lifetime of the loan.
A 2 % or 4% difference can be massive.
If you had a $25,000 loan you were paying off over 5 years, and you had an interest rate of 6% with monthly payments of $483 then your total interest over the loan lifetime would be $3,999.
However, if you had a $25,000 loan over 5 years with a 10% interest rate, while paying $531 per month, the interest rate would be $6,871.
This is a massive difference! $2,872 difference! This can be even more drastic if you are considering longer-term, larger loans as well.
---
---
This is why it is so important to check your credit score for any errors and factors that may impact your score.
Income 
What money you make will impact how you can pay off a loan, so you need proof of income for the application. If you are an employee, you need to pay stubs, a salary letter, or W-2 forms. Self-employed individuals will need tax returns.
You also need to know how much you bring home per month anyway, to ensure you can actually afford the payments for the loans. Yo
Debts
On the opposite side of income is debt. If you have $5,000 incoming per month, but you pay out $4000 towards debts, a new loan is not reasonable.
Loan applications also traditionally require you to list off particular obligations, such as mortgage payments or rental payments as well, so ensure if you need a new loan, you wipe out previous loans beforehand. Or, at the very least consider debt consolidation.
Additional Applicants & Assets 
Some loans are secured, or even co-signed, if this is the case for you, you need to gather even more information.
Secured loans are loans that tend to have a lower rate of interest because they will be secured by an asset such as a car, home, investment account, and so on. You would need to show proof that these assets are yours on your application.
Providing collateral helps you to guarantee the loan, which means you might qualify for lower interest rates, but if you fail to make your payments then you risk losing the asset.
If you apply for a co-signed loan, you will also need to provide the same information for the other person as you did for yourself. Including another person can help if you have poor credit and they have good credit.
Employment/ Employer
Some lenders will ask for your employer's contact information, and perhaps even a previous employer's information. Current and past employers may be contacted as references in some cases, or just to verify income and dates of employment.
Personal Loans
Personal loans are most often unsecured, but you can get secured personal loans. They are offered by many financial institutions and can vary from 3-figure sums to 5, and sometimes 6-figure sums.
Personal loans are most often short-term, often lasting from just 1 to 5 years, and they are often used for anything. However, you should ensure that you are making a wise choice.
Do not use the loan for something unnecessary, it will still put you in debt, and you will end up paying it off for years after.
However, some people will use personal loans for the following:
Boats and RVs.
Divorces.
Weddings.
Expenses for moving.
Vacation.
Funeral fees.
Veterinary bills.
Home improvements.
Medical bills.
Debt consolidation.
What To Avoid
Loans can be a great way to help you afford expenses and help you towards financial goals, however, you need to be aware of the process, and be careful that you do not make mistakes that can end up leading you down a financially troubling path.
Avoid the following mistakes:
Do not apply for a loan without checking your credit score. Your credit score will decide if you get a loan, and what kind of rate you'll get, being aware of this beforehand is very important.
Never borrow more than you need. Doing so could put you in financial trouble.
Do not apply to different lenders all at once. Lenders will check your credit score, and this will drop your credit score a little each time for a little while. Applying for a lot of loans at once looks irresponsible.
Do not forget to compare the options you have. You may miss out on a good rate and features if you do not.
Do not avoid reading the Ts & Cs thoroughly, pay attention to the fine print.
Overall 
Loans can be a great way to make ends meet when faced with big and surprising expenses, but always be aware of the process and requirements for loan applications. If you are not, you could end up hurting your finances more than helping them.
Related Articles
VIDEO
---
Harlem Cultural Archives is a donor and foundation-supported Historical Society, Its mission is to create, maintain and grow a remotely accessible, online, interactive repository of audio-visual materials documenting Harlem's remarkable and varied multicultural legacies, including its storied past as well as its continuing contributions to the City and State of New York, the nation, and the world.
Support Harlem Cultural Archives
and
click here to get more Harlem History
, Thank you.