---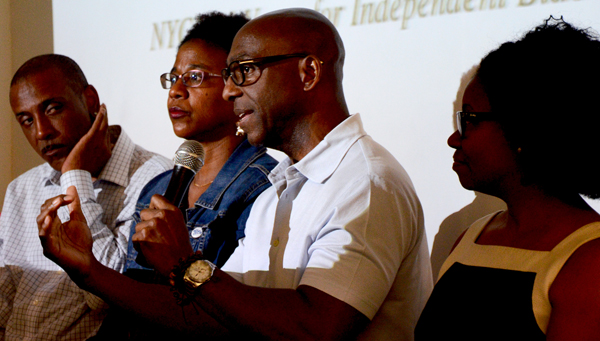 We're please to announce that RhythmAndSoulRadio.com and Harlem World Magazine will host an afternoon discussion as a part of this year's Indie Soul Mixer 10th Year Anniversary.
The discussion titled, "Indie Music: The Movement, The Message, The Tools", will take place on Saturday, September 26th, 1-4PM at IMAGENATION'S RAW SPACE, 2031 Adam Clayton Powell Blvd. (7th Ave. Between 121st and 122nd) just a few short blocks from Harlem's World famous Apollo Theater.
All artists, industry folks and industry curious folks and fans are invited to attend.
The panel will include:
Onaje Allan Gumbs – Pianist/keyboardist/producer/arranger/songwriter. is One of the music industry's most respected and talented music collaborators and a strong supporter of the indie music movement and mentor for indie artists.
Miles Anthony Williams – CEO, Righteous Music Media – Managing independent artists including Darien, Margot B and Drue Davis
Amma Whatt – Multi-Genre Independent Artist – Songwriter, Vocalist, Recording Artist
Marko Nobles – "The Architect" RhythmAndSoulRadio.com will moderate the event.
More Panelists to be announced.
Get more information here.
Related Articles
---