---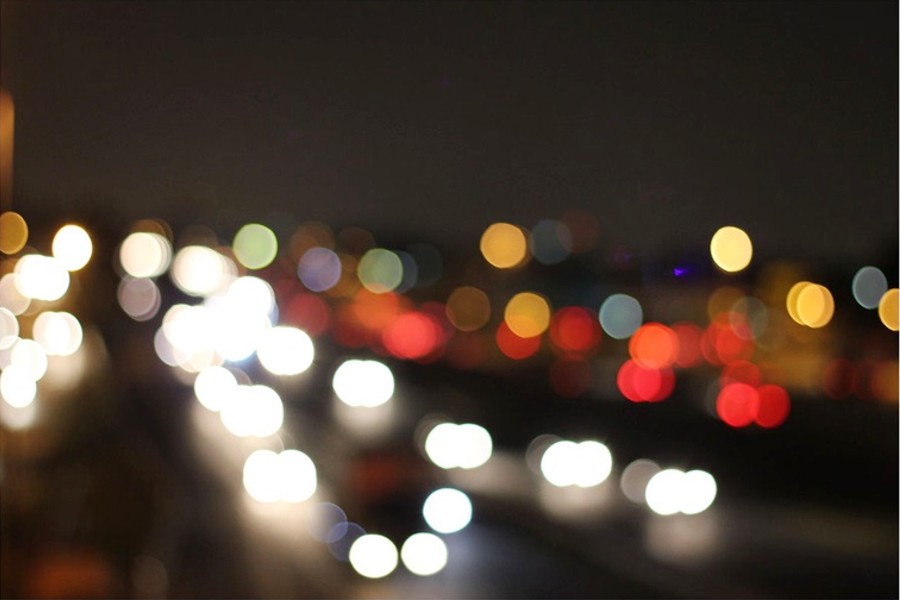 In today's digital era, videos play a huge role in our life. I mean, can you imagine a world without videos? We sure can't!
Videos are this magical tool that let us go back in time to our most treasured memories and allow us to share those awesome experiences with others. But have you ever captured a special event on video only to find out that the precious footage you made is, quite clearly, a blurry, pixelated mess and were so frustrated you could just pull all your hair out?
Well, we've got some good news for you! You don't need to worry about the clarity of your videos one bit. Not anymore. Because we'll be discovering different ways on how to make blurry videos clear so you can restore the true brilliance of your videos and turn them into visually stunning memories.
What Exactly Causes Blurry Videos: The Reasons Behind
Wanna know who the real culprits behind your fuzzy and pixelated videos are? Let's find out!
1.    Camera Shake
Let's admit it; we've all got those shaky-hand moments when excitement takes over and balance vanishes. As much as you might hate to admit it, those pesky tremors in our hands or unstable camera movements can instantly turn a beautifully composed shot into a real disaster.
2.    Low Light Conditions
Recording a video when there's really less light? Incoming the uninvited guest: darkness. In situations like these, the camera struggles much harder than we do in maths to find focus and hence, turning our videos into blurry nightmares in the process.
3.    Out of Focus Shots
Sometimes it's like clarity decided to take a coffee break just when we needed it the most! During times like these, no matter how hard we try, our cameras just can't seem to find that perfect focus. Talk about a frustrating as-anything moment!
4.    Low Camera Resolution
Mama always said there are some things that just don't mix. Low resolution and videography are some of them. With fewer pixels in the mix, our footage can turn SUPER pixelated and lose that sharp edge we desire.
5.    Slow Shutter Speed
Know how fast-moving action demands quick reflexes? The same goes for our camera's shutter speed! A slow shutter speed can lead to unwanted and irritating motion blur, making our once thrilling shots look like a blurry whirlwind.
6.    Compressing videos
Okay, let's face it—who doesn't love sharing videos on social media, be it for an Instagram reel or a YouTube video? But with sharing videos comes MAJOR compression which, not gonna lie, can be a huge buzz kill.
7.    Autofocus
OMG. Talk about the most annoying thing while recording a video! Autofocus feels less like a feature and more like our camera playing hide-and-seek with clarity! We constantly chase that perfect focus, but end up being left with hazy and uncertain shots that just won't lock into sharpness. UGH!
8.    Low Frame Rate
But that's not all—lower frame rates are also to blame. These subtle gangsters literally take the life out of our videos, leaving them looking all choppy and blurred out.
9.    Unseen disturbances
Another infuriating common cause of blurry videos is coming face-to-face with an unseen disturbance. Now, what the heck does that mean? Well, this could be anything from a gust of wind to the silent vibration of your WhatsApp notification.
How to Fix A Blurry Video Online for Free?
Okay, so we've heard about the stuff that causes the dreaded thing but how do we fix these blurry, unwanted videos? Well, there are a bunch of websites out there that promise to fix blurry videos online free but the truth is: most of these are either highly ineffective or hard to use.
Don't worry, though. We're gonna show you how to fix a blurry video online for free. And when we say free, we mean no hidden charges. At all. Wanna know how we'll do it? Behold! The incredible Wondershare Repairit Online.
Use Wondershare Repairit Online
Imagine all those blurry and corrupted videos you thought were lost causes, now turning into clear and stunning ones. Seriously, it's like giving your videos a whole new life!
Well, good news is you don't need to imagine that anymore because Wondershare Repairit online will work its magic and do it for you.
Main features
Fuss-Free Online Tool: First things first, Repairit Online is a breeze to use! No tech wizardry required. Just upload your blurry videos, and it takes care of the rest – quick and simple!
Safe and Secure: Your videos are priceless, and Repairit Online knows that. With top-notch security, you can rest assured your data is in good hands, and your privacy is safeguarded at all times.
Blazing Fast Processing: Who's got time for waiting? Not you! Repairit Online repairs your videos in a jiffy, so you can enjoy your pristine footage in no time.
All-Format Friendly: Repairit Online is like a video wizard with a bag of tricks! It effortlessly handles videos in various formats, from MP4 and MOV to AVI and beyond. No format is too challenging for this lil baddie!
We know what you're thinking. "But how does it work?" Well, you only need 4 simple steps and a large pepperoni and cheese pizza to use Wondershare Repairit Online, the ultimate video-saver.
Step 1: Get ready to dive into the magic by first, heading to the Wondershare Repairit website.
Step 2: Upload your video by clicking on that "Add" button and choosing the blurry video that you wanna work your magic on.
Step 3: Sit back and relax while your blurry video gets transformed into a crystal-clear masterpiece. It's like witnessing a fascinating makeover right in front of you.
Step 4: Now comes the fun part—once the repair process is complete, you'll get a sneak peek of your fixed video. Compare it with the original and if you love it (which we're sure you will!), hit that "Download" button, and voila! you're good to go.
And there you have it! It's as simple as waving a wand to transform your fuzzy videos into something truly stunning!
Use Wondershare Repairit Video Repair
Just a heads up – while Wondershare Repairit Online is super versatile and can handle various formats and video sizes, it doesn't support all video formats. And for videos greater than 3 GB, it might not work all of its magic.
But before you start to worry we've got you covered. You just need to use the desktop version aka Wondershare Repairit Video Repair, which handles larger files like a pro!
Let's take a look at all the cool features it has to offer.
Main features
Hassle-free Formats: Say buh-bye to all the conversion hassle! This big baddie can easily tackle 15+ different video formats, from MP4 to AVI, and many more.
Group Fixing: Save time like a boss! Repairit Video Repair can work its magic and fix multiple videos at once, it's just like giving them all a group hug of repair!
Customised Repair Options: Repairit Video Repair gives you the freedom to customise your video fixes. You can take control of the repair process and make them look exactly how you want them to.
Support more video repair needs: No limit to the damaged video size and number.
Let's look at how to use Wondershare Repairit Video Repair step-by-step.
Step 1
Head over to the official site of Repairit Video Repair and click on the try it free button and to start the download. Once it's complete, install the software, and there you have it—your new best friend for video repairing.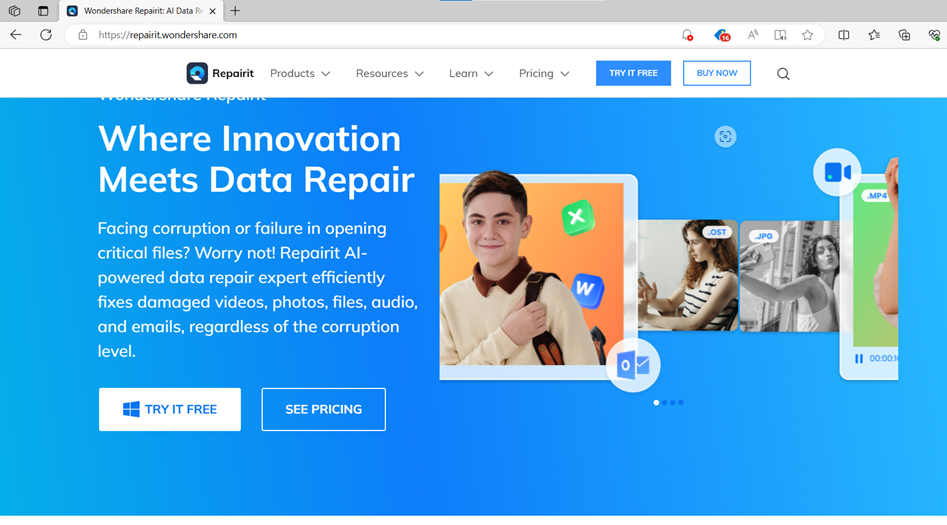 Step 2
Once the installation is complete, launch the program on your computer. Done? Now get ready to unleash the video-fixing magic!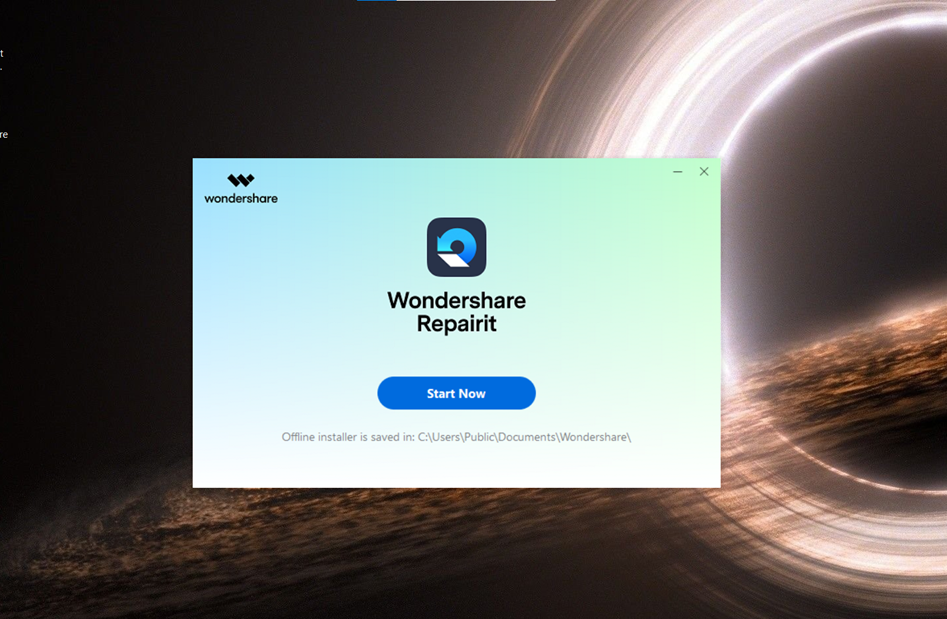 Step 3
Click the "Add" button and import all the videos that you want to gather for a transformation.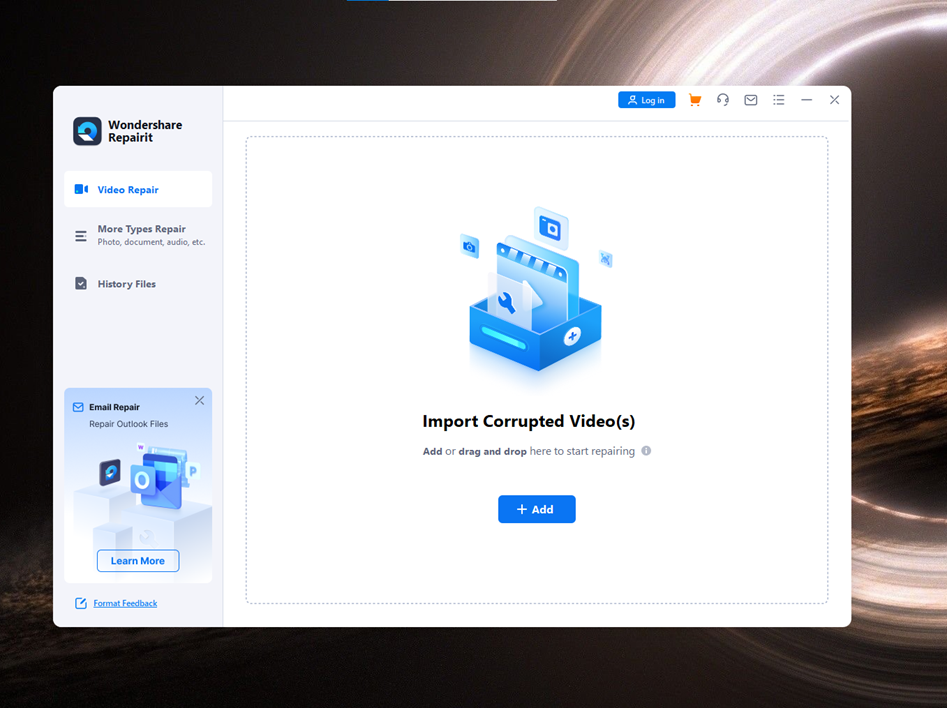 Step 4
Then click repair and preview once they've been repaired to see how spectacularly your blurry videos have been transformed into amazing-quality, clear videos.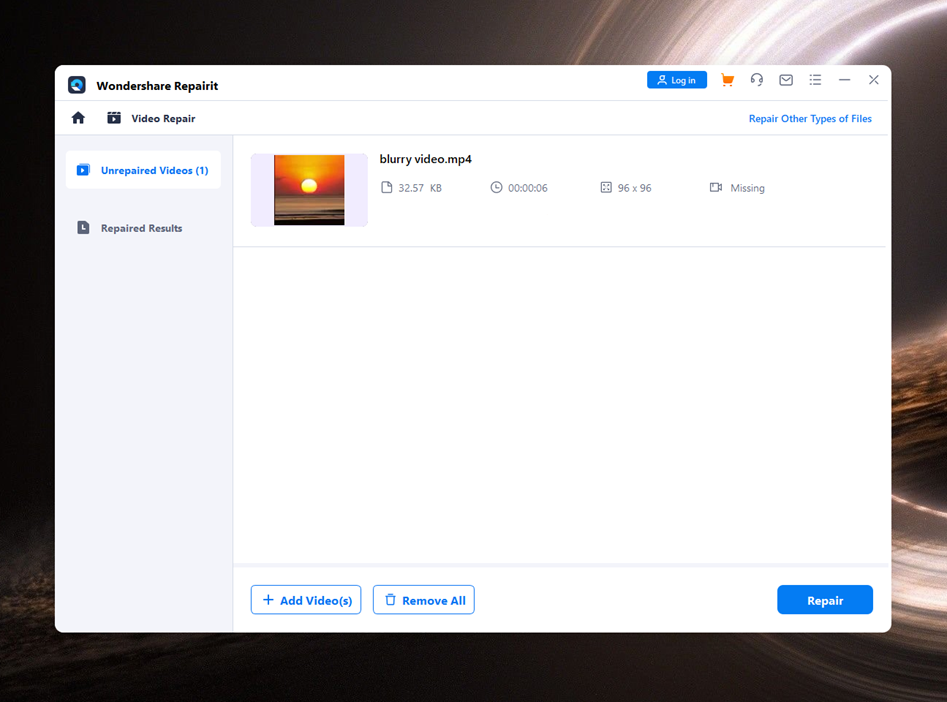 Step 5
All you've gotta do now is click that save button and you've got your videos ready to shine like never before.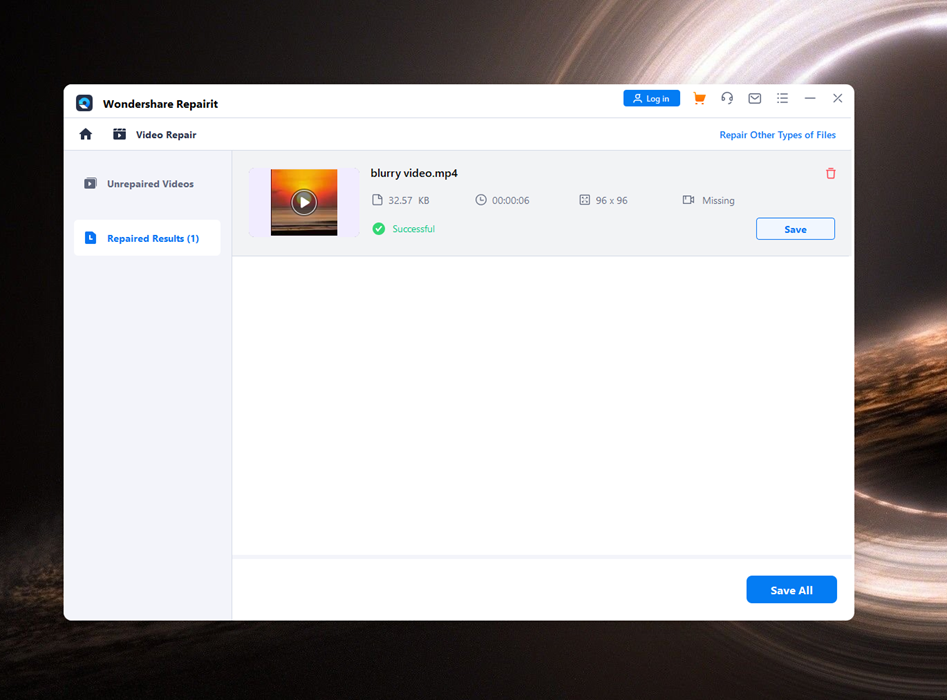 5 Important Tips to Avoid Videos Blurry Again
Here are some important tips to ensure you record crystal-clear videos:
Hold that camera steady! Avoid those shaky shots by maintaining a firm grip or using a trusty tripod.
Let there be light! Good lighting is vital for clarity in videos so don't forget to turn the lights up!
Mind the Shutter Speed if you're shooting fast-moving subjects, use a faster shutter speed to freeze the action and avoid blur.
Want your videos to be crisp and clear? Make sure to shoot in higher resolutions like 1080p or 4K
Focus, focus, focus! About to hit that record button? Make sure your camera is focused on the subject so your videos are as sharp as a knife.
---