---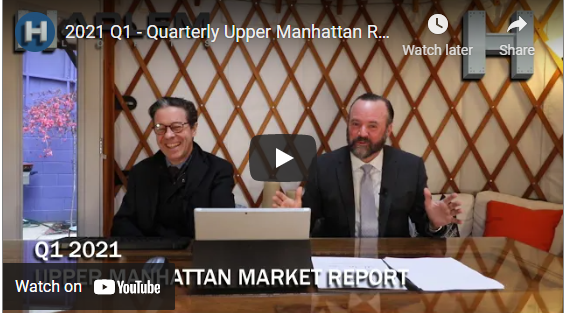 Harlem Lofts is pleased to present their Q1 2021 Upper Manhattan Market Report and Webinar!
Click on the video link above to see Harlem Lofts Robb Pair and Gareth's analysis of the Upper Manhattan Townhouse and Condominium Markets, which are both showing strong signs of recovery, or just watch the video below:
Their Q1 2021 Upper Manhattan Market Report contains all the Q1 2021 data discussed in the video, and a comparison with market trends over the past four years!
The Report is free, and is available at the following link on the Harlem Lofts, Inc., website, or via the download button below!
Don't miss it here!
Also, please visit the Harlem Lofts Sales Page for their boutique listings here.
Thank you for viewing and keeping up on the market with Harlem Lofts!
Don't forget to join our private Facebook group for new exclusive listings by clicking here.
Explore their properties to find your next Harlem home here.
Contact Robb and team by reaching out through email: info@harlemlofts.com
Harlem Lofts, Inc, 272 Lenox Avenue, Harlem, New York, info@harlemlofts.com, www.harlemlofts.com, 212.280-8866
To have your sponsored content on Harlem World Magazine contact us at Sponsored Love here.
---