---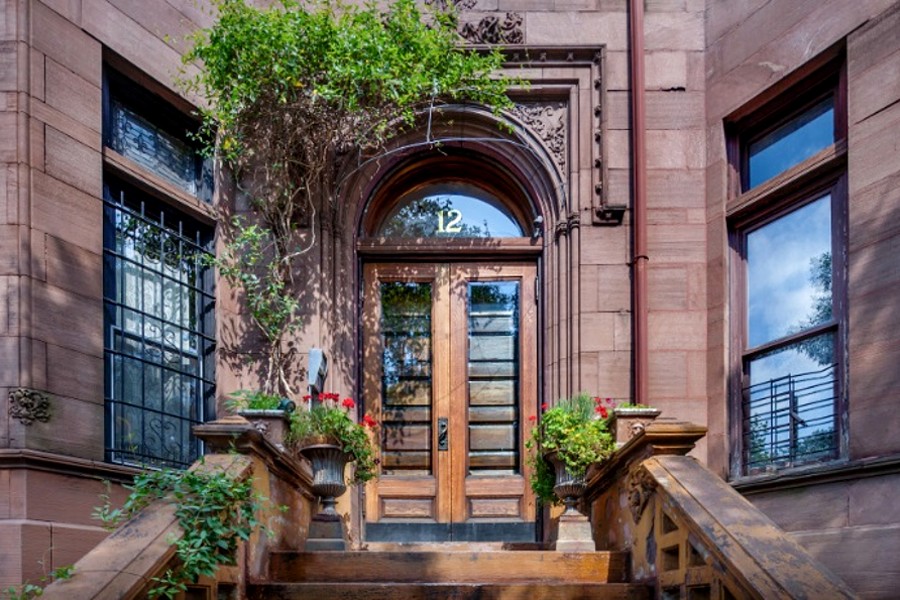 The United Kingdom, with its rich cultural heritage, vibrant cities, and historical landmarks, has always been a magnet for travelers and expatriates from around the world. 
For Americans looking to cross the Atlantic, the allure of a new life in the UK is strong, offering a unique blend of familiarity and adventure. However, making such a significant move requires careful planning and consideration, particularly when it comes to navigating the complexities of visa requirements.
Visa requirements
When planning a move to the UK, understanding the visa requirements is paramount. The type of visa you need depends on the purpose and duration of your stay. Here's a breakdown of the key visa categories and what they entail:
Tourist Visa:
For short visits up to 6 months, Americans do not require a visa.
Activities allowed include tourism, visiting family and friends, and short business trips.
Employment is not permitted on a tourist visa.
Work Visa:
For those seeking employment in the UK, a work visa is required.
The Skilled Worker Visa is the most common type, requiring a job offer from a UK employer and a Certificate of Sponsorship.
Other work visas include the Health and Care Worker Visa, Intra-company Transfer Visa, and the Creative Worker Visa.
Student Visa:
Those wishing to pursue education in the UK will need a Student Visa.
Applicants must have an offer from a licensed student sponsor and prove their knowledge of English.
Financial proof of ability to support oneself during the course of study is also required.
Family Visa:
For those looking to join a family member in the UK, a Family Visa is necessary.
The specific type of Family Visa depends on your relationship with the UK resident (spouse, fiancé(e), child, etc.).
Proof of relationship and financial stability are key requirements.
Investor, Business Development and Talent Visas:
For entrepreneurs and investors, there are visas available that require proof of funds or a unique skill set.
The Innovator Visa and Start-up Visa cater to those looking to start a business in the UK.
The Global Talent Visa is for individuals with exceptional talent or promise in certain fields.
Long-term Visit Visa:
For frequent travelers to the UK, long-term visit visas are available, lasting 2, 5, or 10 years.
Each visit, however, is still limited to 6 months.
Other Visas and Permits:
There are various other visas and permits available for specific situations, such as refugee or stateless person status, and permits for domestic workers in private households.
Cultural and linguistic differences
Embracing a new culture is a vital part of relocating, and the UK has a rich tapestry of traditions, social norms, and linguistic nuances that Americans might find both familiar and unique.
Language: While both countries speak English, there are numerous differences in spelling, vocabulary, and pronunciation. For instance, British English uses "favour" instead of "favor" and "organise" instead of "organize."
Vocabulary can also differ; the trunk of a car in the U.S. is the boot in the UK, and an apartment in the U.S. is a flat in the UK. Accents and dialects vary widely across the UK, which can be initially challenging but also enriching.
Social Interactions: British people are generally known for their politeness and reserve. Small talk, particularly about the weather, is common, and humor, often self-deprecating and sarcastic, plays a significant role in social interactions. Understanding these subtleties can enhance social integration.
Values and Attitudes: The UK has a strong sense of tradition and history, yet it is also diverse and multicultural. There is a general respect for individual rights, and issues like environmental awareness and social justice are taken seriously.
Work Culture: The work environment in the UK might be more formal than what some Americans are used to. Punctuality is important, and there is a strong emphasis on work-life balance.
Housing
Securing a place to live is one of the most crucial aspects of relocating. The UK's housing market has its own set of challenges and peculiarities.
Types of Housing: The UK offers a variety of housing options, including flats (apartments), terraced houses (row houses), semi-detached (shared wall with one other house), and detached houses (standalone). Flats are more common in cities, while houses are prevalent in suburban and rural areas.
Renting vs. Buying: The choice between renting and buying depends on the duration of your stay and financial considerations. Renting is more flexible, but the market, especially in London, can be highly competitive. Buying property involves significant upfront costs and a more complex process, but it could be a worthwhile investment.
Cost: Housing costs vary widely depending on the location, with London being significantly more expensive than other parts of the country. Be prepared for additional costs such as council tax, utilities, and, for renters, a possible agency fee.
Finding a Place: Online portals, real estate agents, and local newspapers are common ways to search for housing. It's important to act quickly when you find a suitable place, as the market moves fast.
Legal Aspects: Ensure you understand the terms of your lease or purchase agreement. For renters, tenancy rights and responsibilities are an important aspect to be aware of.
Healthcare
The United Kingdom is renowned for its National Health Service (NHS), which provides comprehensive healthcare services to residents and expatriates. Understanding how the system works is crucial for Americans moving to the UK.
Access to NHS: Once you are a legal resident in the UK, you are entitled to access NHS services. This includes visits to the General Practitioner (GP), hospital treatments, and other healthcare services. It is important to register with a local GP as they are the gateway to all other NHS services.
Quality of Care: The NHS provides a high standard of care, and patients have the right to choose their GP and hospital for treatment. However, waiting times for certain treatments and procedures can be longer compared to private healthcare.
Prescriptions and Medications: Prescriptions have a standard charge in England, while they are free in Scotland, Wales, and Northern Ireland. Some individuals, such as children, elderly, and low-income residents, are exempt from prescription charges.
Private Healthcare: While the NHS covers a wide range of healthcare services, some people opt for private healthcare to bypass waiting lists and access a broader range of treatments. Private health insurance can be expensive but offers quicker access to specialists and more comfortable hospital accommodations.
Cost of living
The cost of living in the UK varies significantly depending on the region, lifestyle, and personal circumstances. Here's what Americans need to consider:
Housing: As one of the most significant expenses, housing costs vary widely, with London and the South East being the most expensive. Renting a one-bedroom apartment in the city center can cost anywhere from £700 to £2,000 per month.
Utilities and Bills: On average, utilities (electricity, heating, cooling, water, and garbage) can cost between £100 and £150 per month. Internet and mobile phone bills are additional costs to consider.
Transportation: Public transportation is widely used in the UK, especially in cities. A monthly public transport pass can range from £60 to £150. Owning a car comes with its own set of expenses, including fuel, insurance, and maintenance.
Groceries and Eating Out: The cost of groceries can vary, but on average, an individual might spend between £150 and £250 per month. Eating out is more expensive, with a meal at a mid-range restaurant costing around £15 to £30 per person.
Healthcare: While access to NHS services is generally free, there are charges for certain services like dental care, eye tests, and prescriptions in England.
Entertainment and Leisure: The cost of entertainment and leisure activities can add up, with cinema tickets costing around £10 to £15, and a gym membership ranging from £20 to £50 per month.
Taxes for ex-pats
Navigating the tax system is a crucial aspect of relocating to the UK. American expatriates need to be aware of their tax obligations in both the UK and the US to ensure compliance and optimize their financial situation. Utilizing expat tax services can be a valuable resource in this process.
UK Tax System: The UK taxes individuals based on their residency status and their source of income. If you are a resident in the UK, you are typically taxed on your worldwide income. Non-residents are taxed only on their UK-sourced income.
Income Tax: The UK has a progressive income tax system, with rates ranging from 20% to 45%, depending on your level of income. There is also a personal allowance, which is the amount of income you can earn before you start paying income tax.
National Insurance: In addition to income tax, individuals working in the UK are required to pay National Insurance contributions, which fund certain state benefits. The rate depends on your earnings and employment status.
US Tax Obligations: As a US citizen or green card holder, you are required to file a US tax return regardless of where you live. However, there are provisions such as the Foreign Earned Income Exclusion and the Foreign Tax Credit that can help prevent double taxation.
Reporting Requirements: Americans in the UK may also have additional reporting requirements, such as the Foreign Bank Account Report (FBAR) for foreign bank accounts exceeding certain thresholds.
Seek Professional Advice: Tax laws can be complex, and it is advisable to seek professional advice to ensure you are compliant and taking advantage of any potential tax benefits.
Bottom line
Moving from the US to the UK is a significant life decision that comes with its own set of challenges and rewards. From understanding the visa requirements and navigating the cultural and linguistic differences, to finding housing, accessing healthcare, and managing finances, there is a lot to consider.
The cost of living and tax obligations for expatriates are also crucial factors that require careful planning and consideration.
By thoroughly researching and preparing for these aspects, Americans can ensure a smoother transition to life in the UK.
Embracing the new culture, exploring the historical landscapes, and building a new community can lead to a fulfilling expatriate experience. Whether it's for work, study, or personal growth, the UK offers a unique adventure and a chance to create a new home away from home.
---