---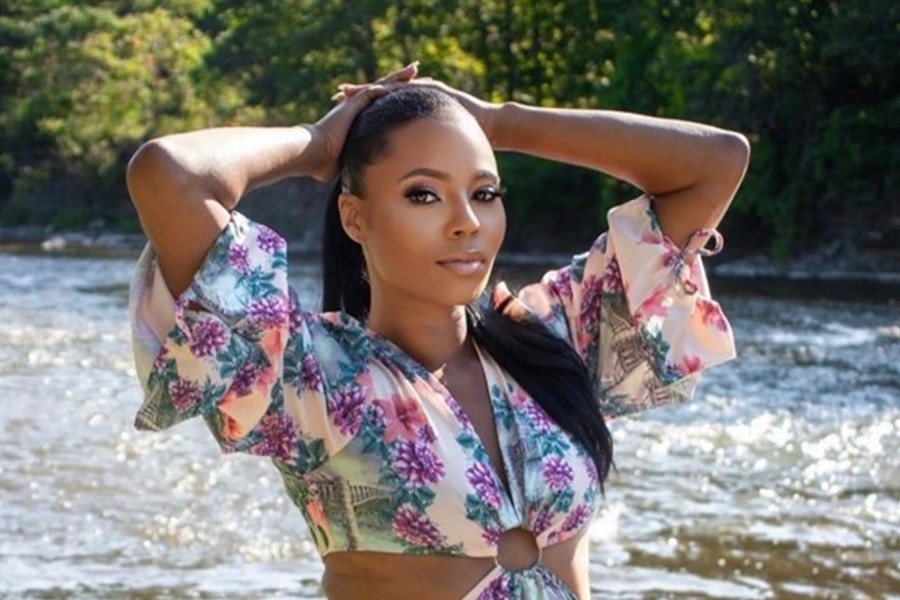 Vange Cain is a model, and women's empowerment coach. Proud owner of Queen's Mansion Academy.
A nominated author recognized by noble book scouts such as the New York Times, Pacific Book Review, and Us Review Of Books. Vange appeared on MSN and Disrupt Magazine, to name a few.
One afternoon when Vange's daughter was in high school, grade seven to be exact, she came home with concern that one of her classmates was homeless. As the family gathers around the dinner table, her daughter begins to tell her she's concerned about one of her classmates in school.
Her daughter had gotten the impression the young lady appeared exhausted and was wearing the same clothing.
After hearing her daughters' story, Vange herself felt concerned, so she went up to the school to talk to the young lady. She sat on the sidewalk and gazed lovingly in the girl's eyes with a heart full of empathy as the young lady revealed her story. The young lady told her that her dad was in jail with no possibility of getting out. She hardly knew her mother, so she went to live with her grandmother, but one day the girl came home to receive the devastating news that her grandmother had passed away.
The girl is now in a panic and concerned about where she was going to live because rent and bills need to be paid, but at 15 years old she did not know how she's going to accomplish that, so she had no choice, but to leave the premises. If that weren't enough to go through, the girl
found herself living in the school, hiding from janitors, as she didn't want to get thrown out. As Vange listened to her story, it was clear that the girl needed a place to lay her head and a person she could trust.
Vange Did The Unthinkable
She asked the young lady if she wanted to take up residency and move into her home with her and the family. After school that day, with great excitement, Vange picked up her daughter and the young lady and announced to the family that she had a new member for the family.
Vange became a huge influence in the local community. While she was raising two children of her own, she also took the responsibility of fostering local underprivileged teens. These were the first people whose lives she impacted.
Vange is an acclaimed author and certified women's empowerment coach who continues to inspire others and dedicates her time to ensuring her clients never give up on their dreams. Her message is that all dreams are attainable if you have faith in the creator to provide. Even if you don't feel powerful, think about all the things you have accomplished, how you've made it through all the things that tested your resolve and strength. You're here, right now, alive and powerful beyond your knowledge, so keep believing in yourself.
Vange Writes A Meditation For Uncertainty
Welcome. Go ahead and settle yourself into a nice and comfortable position. With your spine elongated, sitting tall and upright. Rest your hands in your lap. And gently close your eyes.
Now, let's take a couple of deeps, soothing breaths. Breathing in through the nose and breathing out through the mouth, emptying your lungs completely.
Breathing in deeply and breathing out calmly. Allowing yourself to connect with the pure essence of love, comfort, and tranquility. You are creating a safe space within yourself. Expelling all negative, unwanted, and unneeded energies.
Continue to take a couple more deep breaths. And if any distractions, thoughts, or ideas enter your mind, without any judgement, let them go. Gently releasing the cares of the day.
And now, allow the breath to settle. Allow your breath to discover its own natural, unhurried pace. Your breathing is totally unstrained. Take some time to appreciate yourself for being here. For showing up with an intention to tend to your mind, body, and soul. To hold yourself in total serenity. As you take gentle breaths, allow each in-breath to bring you love and light, and allow each out-breath to release everything to wish to release right now. Breathing in love and light and releasing all that you would like to let go of. Feeling your body relax.
And now, imagine you are sitting under a very large, beautiful oak tree. The tree branches extend out very high above you, reaching for the light. The sun is shining warmly on your skin. You can hear a couple of birds singing to each other in the distance. You hear the gentle rustling of the leaves. And as you rest here peacefully, allow yourself to repeat the following words,''I call forth my higher self. I am ready. I am available.'
Your higher self is the part of you that reflects wisdom, clarity, and confidence. It is a part of you that is inviting you to proceed, to move forward, and to live your life to its fullest potential. Feel your heart center opening up and allow yourself to be guided with love to your highest and best self right now.
Visualize your higher self in the shape of a ball of soft, white light cascading gently down from the sky above. It is ascending into your body as you sit underneath this magnificent tree. And you feel this white light begin to surround and enfold you like a gentle, warm embrace. Gently feel the white light enter the top of your head, spreading gently down and through your body. Down through your neck, your shoulders, and your arms. Down to your legs and your feet. And you are now totally embraced by this white light. You are now surrounded and connected to your higher self. Feeling your heart embraced with love and light. You feel protected and safe.
As you invite in your higher self, bring to mind what does your higher self wants to tell you? Feel free to ask a question if there is something you want the answer to. Imagine that you can get an answer to any of the most challenging questions in your life. When you strengthen your connection to your higher self, you never have to worry about the decisions you make in your life. You leave no room for any doubt about the way your life unfolds for you.
Your highest self knows why you are here, what your mission is, and what your soul came into this life to be, to do, and to experience. Your highest self communicates silently. It whispers to you in the still and quiet space in- between your thoughts. So when you connect to your higher self, it is important that you listen carefully. Inspiration, intuition, gut feelings; these are the language of your highest self. So allow your mind to be still and wait for any impressions, images, or words to flow into your mind.
So take a moment now to ask your higher self any questions you may need answers to. Some of these questions can be,''What blocks do I have that are preventing me from growing spiritually? What message do you have for me that will assist me at this time? How can I express more of myself.
What is the lesson I need to learn here? How do I attain balance in my life?
What do I need to know right now?''
 Know that guidance from your highest self will always bring you peace and fulfillment. It is the ultimate path of bliss and joy. So allow yourself a few moments today to receive the guidance that is being provided to you in this. To dive deeper into your spiritual practice or find out more about Vange head over to www.queensmansionacademy.com
---