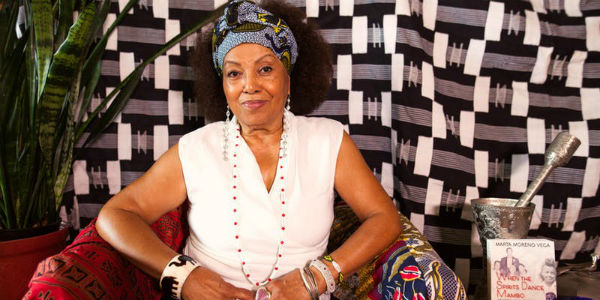 Institution builder, professor, artist, activist, and CCCADI founder Dr. Marta Moreno Vega republishes her personal memoir When the Spirits Dance Mambo: Growing Up Nuyorican in El Barrio, with a new introduction. She documents her Nuyorican upbringing through an intersectional lens of spirituality, music, identity, and culture.
This book signing kicks off the Spirit Tour, a multifaceted experience presented in collaboration with the Caribbean Cultural Center African Diaspora Institute and the Creative Justice Initiative, founded by Dr. Vega. The tour includes four projects centered around Afro Caribbean/Latinx cultural expressions of African based spirituality, music, history, and personal narrative. In addition to the release of the book, the Spirit Tour features film screenings and the re-release of the soundtrack of the original When the Spirits Dance Mambo documentary and culminates with an immersive culture tour in Cuba from July 1st to July 10th, 2018!
Thu, April 26, 2018, 6:00 PM – 8:00 PM EDT
Caribbean Cultural Center African Diaspora Institute, 120 East 125th Street, New York, NY 10035
No related posts found...
---
VIDEO
---
"We re-imagine, recreate, and redeem cultural omissions and misrepresentations of Blackness, for the culture. ...." This post is made in partnership with British Pathé.