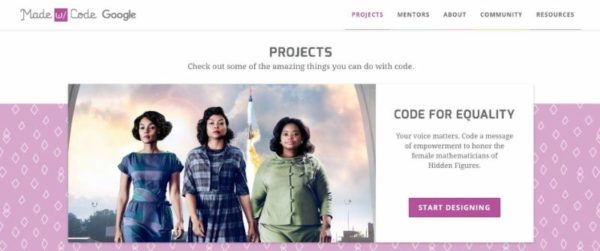 As the world celebrates the legacy of Dr. Martin Luther King, Jr today, you too can do your part to honor equality for all by logging on to MadewithCode.com and completing a special coding activity with your kids! This activity will create a message of empowerment as a tribute to the female mathematicians from the film
Hidden Figures, currently in the Magic Johnson theater in Harlem!
Check out the work of Google's CS in Media, including its partnership with
Hidden Figures
, in

No related posts found...