---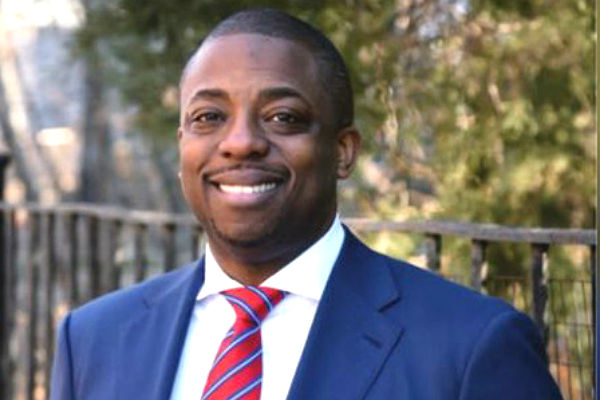 NY1 reports that a special election is being held Tuesday in Harlem to fill the state senate seat vacated by Bill Perkins.
Brian Benjamin is considered the overwhelming favorite.
He's backed by virtually every prominent New York Democrat, including Governor Andrew Cuomo, Mayor Bill de Blasio and former Rep. Charles Rangel.
He's also the choice of the Manhattan Democratic party, which means he's the only candidate on the Democrat line.
Others running include Reform Party candidate Ruben Vargas, Republican Dawn Simmons, and frequent candidate Joyce Johnson, who unsuccessfully sought the Democratic line and is now mounting a write-in campaign.
Benjamin says if elected, he will join mainline Democrats and not the breakaway Independent Democratic Conference.
"New York voters need a Democratic majority, and we need to be focusing on taking out Republicans, not fighting each other, so it's going to be my hope that we can sit down and work out whatever differences we have so that the 32 Democrats can reflect the will of the people," Benjamin said.
"Republicans aren't all bad. You know, we're just people," Simmons said. "And it's also giving people an option. Just because you're in Harlem, that doesn't mean you have to be a Democrat."
The seat became vacant in February when Perkins ran for and won the City Council seat vacated by Inez Dickens.
---