---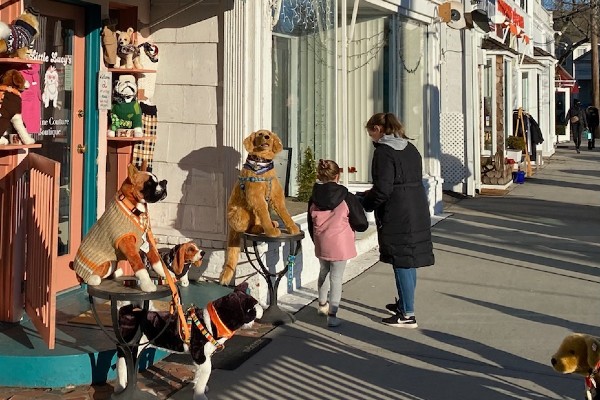 The tony (and tiny) historic Village of Southampton in the center of eastern Long Island's famous "Hamptons" pivoted from a seasonal beach resort to a year-round home as a result of Covid-19.
The Business Revitalization Committee (BRC), formed by former Trustee Kimberly Alan in 2019 to promote year-round tourism and activities for visitors (and entice stores to remain open after mid-October), watched as families moved to their summer homes, rented year-round, and took extended stays at the Southampton Inn to ride out the pandemic in a bucolic setting by the beach.
But there is a little known dark side to the idyllic village. With over 80 families in need of food and proper shelter and clothing due to the pandemic, Roseanne Gentile from Southampton Elementary School spoke with representatives of the BRC to determine how and whether the local business organization could assist.
Within a few weeks, the BRC created a synergistic program for local businesses to have bowed holiday boxes to collect from their customers.
Neighbors shopped locally to pick up special promotions and drop funds into the boxes. By December 20th, over $10,000 was raised from over 50 small businesses within the Village.
Some shops offered the families gift certificates for clothing. Some restaurants offered turkeys and Christmas cookies. And shop owners, usually independent boutiques, came together to assist their neighbors.
While the holidays were the impetus for this targeted program, many local businesses are continuing to provide food and clothing, and funds throughout the winter. "Nobody within our very special village should be hungry," said Shannon Willey, chair of the BRC. "We offered take-out picnics all summer to village visitors. Now we are packaging picnics for our neighbors in need" said Dede Moan from Southampton Inn.
Southampton Inn & Claude's Restaurant, 91 Hill Street, Southampton, NY 11968
---